Brunch
Editor's Note: This recipe was requested by a Gourmet reader who stayed at the Inn at Sunrise Point in Camden, Maine, and wrote: "Innkeepers Rich and Jackie Diehl's signature breakfast dish was a fabulous créme brûlée French toast, which we would love to make at home." Although the Diehls use large slices from a round loaf of bread and remove the crust, we also tried the recipe with a baguette, leaving the crust on, and found it just as delicious. At La Maison, challah is often the bread of choice.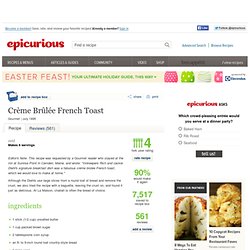 Crème Brûlée French Toast Recipe at Epicurious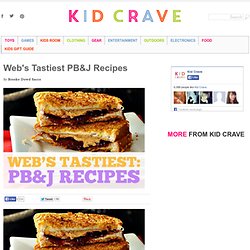 Making the same tired old peanut butter and jelly sandwich on sliced bread day after day, week after week can't be exciting. And no matter how often the kids request it, can it really be all that thrilling to eat over and over again? We're going to assume the answer to that is no.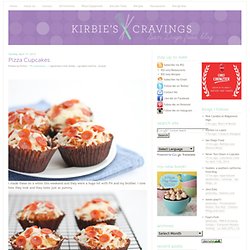 Tuesday, April 17, 2012 Pizza Cupcakes I made these on a whim this weekend and they were a huge hit with FH and my brother. I love how they look and they taste just as yummy.
Pizza Cupcakes
Here's a fun breakfast you can make this weekend. My family love German Pancakes (at our house they are called Hootenannies). So when I saw the idea of making mini ones at a site called Gimme Some Oven I had to try them.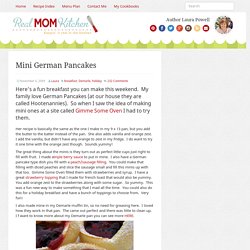 I probably should have poured a nice stiff drink recipe for you all on this loveliest of lovely tax days. Especially for my fellow small business owners who just gave half of their revenue back to the government. Good grief, I won't even go there. Instead though, I thought I'd offer my idea of a more comforting alternative.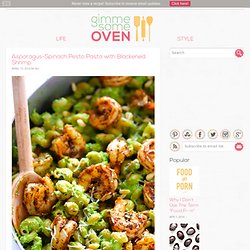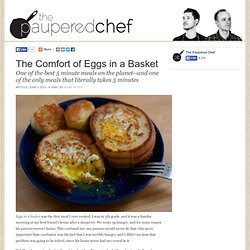 Eggs in a basket was the first meal I ever cooked. I was in 5th grade, and it was a Sunday morning at my best friend's house after a sleepover. We woke up hungry, and for some reason his parents weren't home.
From the molten yolk and bacon crunch of a hand-held breakfast, to the gooey charm of grilled cheese for lunch, nothing matches the simple pleasures of well-made sandwiches. They're quick to assemble, infinitely adaptable, easy to eat, and immediately satisfying—the very definition of good food. The 25 sandwiches you're about to meet can be thrown together during the average basketball halftime or, with practice, during the seventh-inning stretch. (Who needs hot dogs, anyway?)
Yes, I am still working my way through my post-vacation "cook every great thing I had to eat while in Vermont" syndrome. I think this might be the end of it, but it is a delicious and easy one. I should begin by saying I am a big fan of The Grilled Cheese Sandwich. If a grilled cheese sandwich ever runs for public office, I will vote for it. They are crunchy and creamy and comforting and classic. So whenever I see an unusual one on the menu, I just can't resist.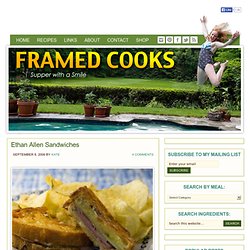 Ethan Allen Sandwiches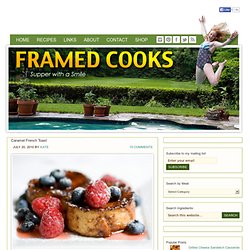 Caramel French Toast July 20, 2010 by Kate 15 Comments French toast is the teenager's all-time favorite, and I make it a LOT. I can almost make it in my sleep at this point, that's how often she comes into the kitchen with those puppy dog eyes and says, "Mommy, can you make me french toast?" It's the "Mommy" part that just kills me.
Caramel French Toast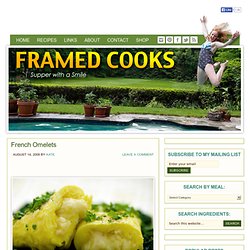 Why are these called French omelets? Je ne sais pas. (That's French for, I have no earthly idea.) But that is what the recipe calls them, and so who am I to argue. I love omelets.
French Omelets
Ham and Egg Crepe Squares
I am a complete sucker for any recipe that does something out of the ordinary with eggs…provided that it stays within my weekday "must be able to be made in 30 minutes or under rule." I love and adore eggs (which works out so conveniently with my love and adoration of bacon), but there's only so many poached/fried/scrambled eggs a girl can eat, and variety is the spice of life, and all that. So when I happened on this recipe for crepes that are baked with ham and an egg inside, I moved straight to the top of the recipe pile.
Cinnamon Roll Waffles I've had a tough time forgetting about those Cinnamon Roll Pancakes that I posted a few weeks ago. So much so that I started wondering what else I could do to replicate the Cinnamon Roll. "Why not waffles, too?"
I rolled my eyes at the red velvet cake trend, but now I can't get enough. I'll make any excuse to have 'cake' for breakfast– here's my take on a classic. Red Velvet Crepes (Makes about 24, 8″ crepes) Ingredients: – 1 1/2 cups all-purpose flour - 1 teaspoon baking powder - 1/2 teaspoon baking soda - 1/4 teaspoon salt - 3 tablespoons sugar - 2 cups butter milk - 1 1/4 cup whole or lowfat milk - 1 large egg - 1 teaspoon vanilla extract - 1 1/2 tablespoons cocoa powder, sifted - 1 tablespoon red food color gel - 2 tablespoons unsalted butter, melted + 2 tablespoons cooking oil (for pan) *Update: Because the buttermilk lends to the acidity of this batter, do not substitute the baking soda for extra baking powder.
There's a lot of misconception when it comes to "barbecue." The problem is the word itself. It's used as a synonym for grilling, refers to the grill itself, or to the meat being grilled; it also has a sauce named after it; and sometimes it's just the word for the party itself held outdoors in somebody's backyard. What, actually, is "barbecue"? American purists see things a little differently. To them, "barbecue" is a wonderful Southern tradition of slow-cooking with indirect heat and woodsmoke to transform cuts of meat, often inexpensive ones, into succulent, unbelievably delicious results.
Filed under the very large category of Things Pretty Much Every New Yorker Already Knew About But Was News To Me (don't bother trying to hail a cab after noon on a Friday, filthy stoops are irresistible for the chill-minded set, etc.), the City Bakery on 18th Street has some astoundingly good French toast on Sunday mornings. It's also astoundingly expensive, as things will go at a bakery with sweets like you can't find anywhere else and an iron grip on its original recipes. Their version is a ridiculously thick wedge of battered bread with a caramelized lid that requires no syrup or other accompaniment — well, except maybe some crispy salty strips of bacon — to make it sing. Of course, I'm not trying to make their French toast, I would leave that to their expertise.
Grilled Chicken and Roasted Red Pepper Panini
Ham and Cheese Muffins