Programming
Jan-Keno Janssen writes about technology for German computer magazine c't. He covered the Consumer Electronics Show in Las Vegas earlier this month. And that means horrific traffic that turns a trip from the hotel to the convention center into an hour-long ordeal. But he had an idea: Everywhere he needs to go is within a five-kilometer radius. The terrain is flat. The weather is cold but nothing a coat can't handle.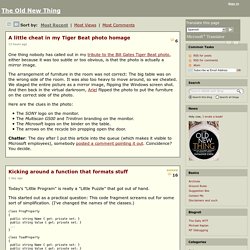 The Old New Thing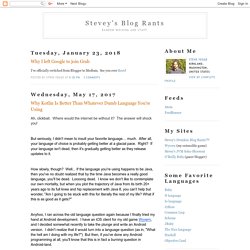 Stevey's Blog Rants
Editor's Note: I totally did not write this post. My friend did. Hi-*her* name is Chaz...mina.
I'm getting pretty sick of being nagged to install your damn apps. XKCD helpfully translates: Yeah, there are smart app banners, which are marginally less annoying, but it's amazing how quickly we went from "Cool! Phone apps that finally don't suck!" to this sad, eye rolling, oh-great-of-course-you-have-an-app-too state of affairs.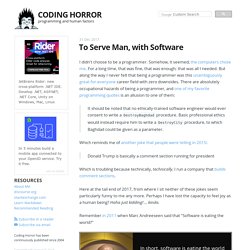 Coding Horror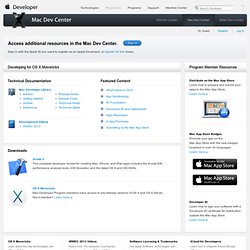 Mac Dev Center
Downloads Xcode 5 This complete developer toolset for creating Mac, iPhone, and iPad apps includes the Xcode IDE, performance analysis tools, iOS Simulator, and the latest OS X and iOS SDKs. OS X Mavericks Mac Developer Program members have access to pre-release versions of OS X and OS X Server.Not a member?
Hacker News
Project Euler
programming
TopCoder, Inc. | Home of the world's largest development community