Tech news
News about technology and gadgets Dec 30
Motorola Under Google: 3 Possible Futures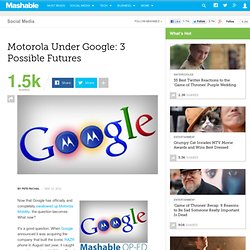 Now that Google has officially and completely swallowed up Motorola Mobility, the question becomes: What now? It's a good question. When Google announced it was acquiring the company that built the iconic RAZR phone in August last year, it caught many by surprise.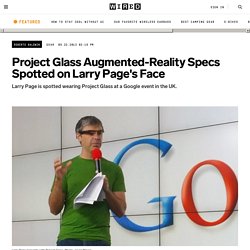 Google seems determined to outfit all of its top brass with Project Glass augmented-reality glasses. In April, co-founder Sergey Brin was spotted at a party in San Francisco sporting the glasses, and now it looks like CEO Larry Page just made his first public appearance wearing the Project Glass headset — well, the first appearance that's been photographed and shared on the internet. Google's other co-founder was photographed wearing the glasses at Google's Zeitgeist event in the United Kingdom.
Project Glass Augmented Reality Specs Spotted on Larry Page's Face | Gadget Lab
Why You Need Mobile Marketing Now! [Research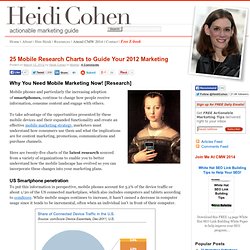 Mobile phones and particularly the increasing adoption of smartphones, continue to change how people receive information, consume content and engage with others.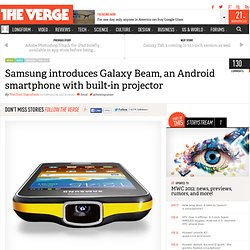 Samsung introduces Galaxy Beam, an Android smartphone with built-in projector
It's only 4AM in Barcelona, but the Mobile World Congress news is already popping — Samsung just took the wraps off the Galaxy Beam, an Android 2.3 smartphone with a built-in HD projector.
Apple is planning on building America's largest solar panel farm -- taking up a whopping 100 acres.
Apple planning America's largest solar panel farm
Tech 2011: Biggest News Stories of the Year | Gadget Lab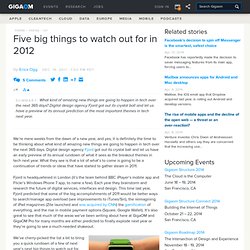 We're mere weeks from the dawn of a new year, and yes, it is definitely the time to be thinking about what kind of amazing new things are going to happen in tech over the next 365 days.
Five big things to watch out for in 2012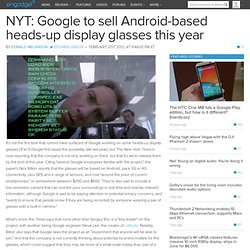 NYT: Google to sell Android-based heads-up display glasses this year
It's not the first time that rumors have surfaced of Google working on some heads-up display glasses (9 to 5 Google first raised the possibility late last year), but The New York Times is now reporting that the company is not only working on them, but that it's set to release them by the end of this year.
The Designer Tech Series is supported by the exquisitely crafted, new 2013 Lincoln MKS with Lincoln Drive Control. Now it gets interesting.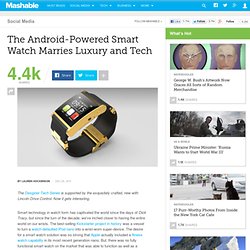 The Android-Powered Smart Watch Marries Luxury and Tech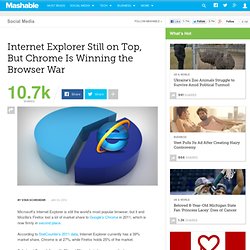 Microsoft's Internet Explorer is still the world's most popular browser, but it and Mozilla's Firefox lost a lot of market share to Google's Chrome in 2011, which is now firmly in second place. According to StatCounter's 2011 data, Internet Explorer currently has a 39% market share, Chrome is at 27%, while Firefox holds 25% of the market. Safari and Opera follow with 6% and 2% market share, respectively.
Internet Explorer Still on Top, But Chrome Is Winning the Browser War
Say Goodbye to User Name and Password Logins and Hello to 'OneID'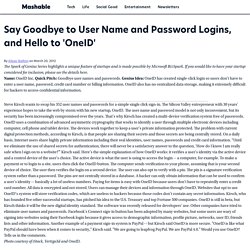 The Spark of Genius Series highlights a unique feature of startups and is made possible by Microsoft BizSpark. If you would like to have your startup considered for inclusion, please see the details here. Name: OneID Inc.
Apple Patent Suggests iPhones to Become Universal Remotes [VIDEO]
Apple is rumored to be working on its own Apple-branded HDTV, and a new patent filed by the company suggests it may also be working to turn your iPhone or iPad into a universal remote for that television and a whole lot more.
Growing up with the Internet gives today's children a very unique view on the way the world works — one that is vastly different from that of older generations.
Kids Think Technology is Fundamentally Human