Healthy
Supercharged Food, Gluten Free Recipes, Shopping List and Meal Planner | Recipes
28 Nov 2011
Shepherd's Pie with Cauliflower Mash « Supercharged Food's Blog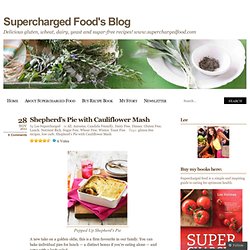 Hello friends, how was your weekend? It was a very warm spring weekend here in Sydney, and we got the first real taste of summer. I did some gardening on my little balcony - the herbs are growing fast and now there are even a few tiny tomatoes popping up!
Eggplant and lentil stacks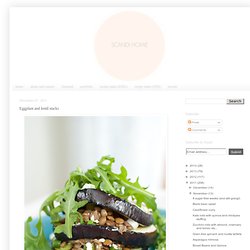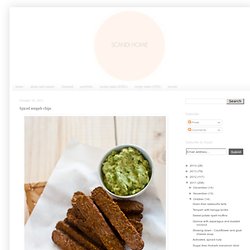 Spiced tempeh chips
Tempeh goes in the same category with tofu - people seem to either love it or hate it.
Haloumi with vegetable medley
Happy Friday friends!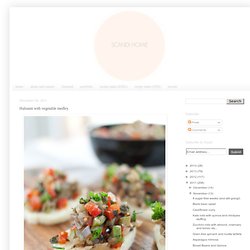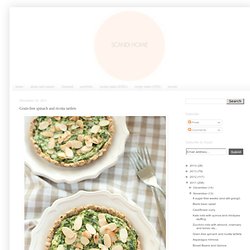 Grain-free spinach and ricotta tartlets
Hi friends!
Week 5 of my sugar-free challenge is now well under way. I have certainly broken the habit of looking for that 'something sweet' after meals and found a heap of alternative ways to enjoy baked treats. Not even the fresh new-season mangoes can lure me in at this point!
Grain-free, sugar-free zucchini mini-cakes with mint yoghurt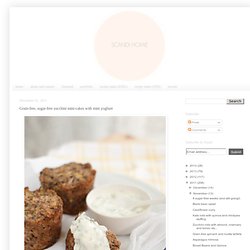 Grain-free ratatouille tarts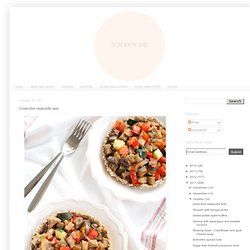 I love the serenity of Sunday mornings. I am always up early, go for a long power walk, have a big breakfast and more often than not, prepare something to have later in the day for lunch or afternoon tea.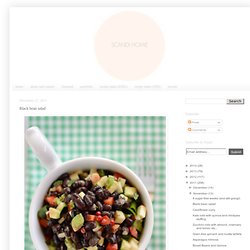 It's been a hectic weekend with lots of packing, organising, planning. Fun times, but exhausting as well. I had clearly been in denial of how much stuff we had actually managed to accumulate in 5 years.
Black bean salad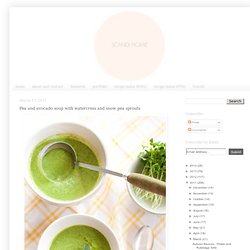 Pea and avocado soup with watercress and snow pea sprouts
On the weekend I picked up a huge selection of fresh vegetables and started experimenting with different combinations. It is so uplifting to see all the fresh produce, to touch it, to smell it and to taste it. The beautiful colours of these natural ingredients are the best inspiration one could hope for.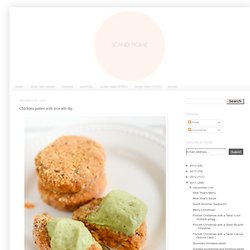 Chickpea patties with avocado dip
Firstly, thank you all for such supportive feedback on my sugar-free challenge!
Sugar-free Christmas Baking: Spiced sweet potato tarts
The recent happenings (moving house, work, etc.) have made me realise why some people might find it so hard to stay on track with their healthy eating and exercise. As soon as life gets busy - you're travelling, working long hours or there is something new happening in your life, you start taking short-cuts and sacrifice your healthy routines.
Dear sweet old elegant lady at the park, I'm glad our paths crossed today.
Heidi's Oat Cakes
Breakfast Quinoa | Cookie and Kate
Hi friends! As promised, here is a little recap of my sugar-free challenge (so far) - how it all started, how it went and how I am feeling now.
8 sugar-free weeks (and still going!)
Meatless Monday: Chanterelle Soup
So.
Tuesday eats: brown rice
19 very clever things to do with coconut oil