Geometry
Get flash to fully experience Pearltrees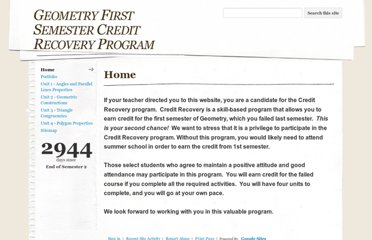 If your teacher directed you to this website, you are a candidate for the Credit Recovery program. Credit Recovery is a skill-based program that allows you to earn credit for the first semester of Geometry, which you failed last semester. This is your second chance!
This java applet demonstrates Fourier series , which is a method of expressing an arbitrary periodic function as a sum of cosine terms.
This is my very first model being made as a test, a simple tetrahedron. I soon progressed to open-faced forms of polyhedra. Above is how an open-faced dodecahedron should appear.