Compil'art
JR was recently invited by the New York City Ballet to create a large-scale art installation, in collaboration with the dancers of the Company, for their 2014 Art Series. His work will be on view at three special New York City Ballet Art Series performances on January 23rd, February 7th and February 13th, where all tickets are priced at $29, and all audience members will receive a limited edition commemorative piece. Performances will go on sale to the public on January 6th, however, JR's friends and followers have access to a special allotment of seats (limit 4/performance) for advance purchase starting now, through this Sunday January 5th at 12PM (EST), using the special code 99PRINTS on nycballet.com/artseries .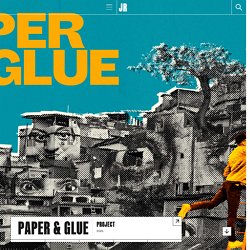 JR Art - Photographe
Pieds de bambous à donner à Moëze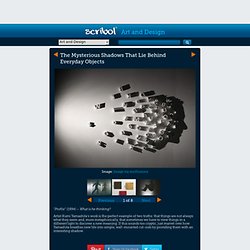 "Profile" (1994) – What is he thinking? Artist Kumi Yamashita's work is the perfect example of two truths: that things are not always what they seem and, more metaphorically, that sometimes we have to view things in a different light to discover a new meaning. If this sounds too cryptic, just marvel over how Yamashita breathes new life into simple, wall-mounted cut-outs by providing them with an interesting shadow.
The Mysterious Shadows That Lie Behind Everyday Objects
Kumi Yamashita
Collectif RéCréation
Heike Weber Installations
vitraux - Wyszukiwarka Grafiki Google
vitrail - Wyszukiwarka Grafiki Google
Vitraux au plomb - Jamin's Workshop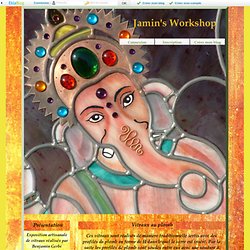 Ces vitraux sont réalisés de manière traditionnelle sertis avec des profilés de plomb en forme de H dans lequel le verre est inséré. Par la suite les profilés de plomb sont soudés entre eux avec une soudure à l'étain, ce qui assure l'intégrité du panneau finalisé. Arbre de vieIci, le mouvement de la plaque de verre transparente qui sert pour le fond a été respecté par un travail minutieux mais qui en vaut le coup !Des breloques en Tiffany ont été rajouté en relief pour faire les fruits. Sri Ganesha Déité bien connu des voyageurs et autres pour son symbolisme particulier (Ganesh représente entre autres les enfants , la sagesse, la connaissance, le discernement, la chasteté et la gourmandise !).
Jackson Pollock by Miltos Manetas, original design by Stamen, pr