Art etCulture
Explosive Digital Art by Archan Nair (15 pieces)
Archan Nair is a visual artist, illustrator and art director based in New Delhi, India whose work can only be described as explosive. At 18, he began working in fashion at his family's apparel manufacturing business. It was only when he started dabbling in digital art in 2006 (at the age of 24), that he found his true calling.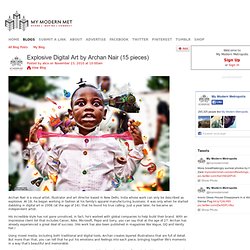 raintree1969's Photostream
The Creators Project | Technology and the Brightest Young Minds in Music, Art, Film, and Design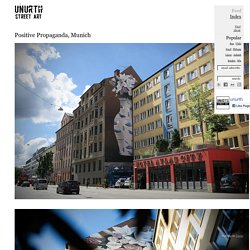 Unurth - How long have you been working on this project/show?Bumblebee - The past 2 years I've been creating murals specific to the region of Los Angeles in an attempt to bring awareness to youth homelessness. This show titled, 'Bee Yourself', explores these murals I've created around the city. You will see some familiar images as well as some works that never made it on the streets.
unurth | street art
GOOD Home Page
Archan Nair : Illustrator, Visual Artist, Art Director, Digital Artist from New Delhi, India - Archan Nair Creative Showcase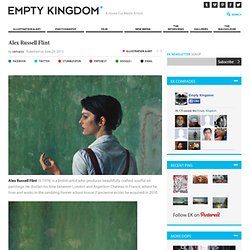 Alex Russell Flint
Alex Russell Flint (b 1974) is a British artist who produces beautifully crafted, soulful oil paintings. He divides his time between London and Argenton-Chateau in France, where he lives and works in the rambling former school house (l'ancienne école) he acquired in 2010. http://alexrussellflint.com
Lost At E Minor: For creative people
I'm a cadillac charged article. by Michael Slenske Two decades ago, New York-based light sculptor Leo Villareal attended Burning Man (the annual week-long art event in Black Rock City, Nevada, which culminates around a wooden sculpture of a man set on fire) and the experience changed his life. A few years later Villareal returned to the Nevada desert with a 16-strobe light beacon of his own design, which he fixed to the roof of his group's RV so that they could find their way home. "I was tired of getting lost, so I made my first piece which was sort of just a utilitarian thing to help me stay oriented. But then I thought, 'Wow, that's a very powerful combination: software and light,'" recalls Villareal, who brought the work home to NYC, laid a translucent cover over the top and had just produced his first gallery-worthy light sculpture, "Strobe Matrix."
Cool Hunting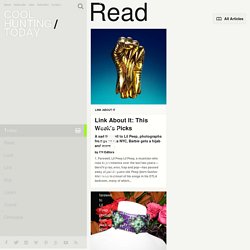 We Make It Good
Laughing Squid
Necessity brings him here, not pleasure
STREET ART UTOPIA » We declare the world as our canvasSTREET ART UTOPIA » We declare the world as our canvas
ric stultz 2013
Map Paintings by Fernando Vicente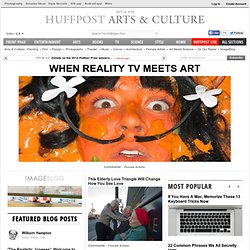 Culture News and Opinion on The Huffington Post
For the past few months, Lauri Stallings, an innovative choreographer in Atlanta, has been having deep conversations with Rev. Howard Finster,... Sally Hansell Freelance journalist and licensed clinical social worker The tour bus was our refuge. We drank and played games and ate bad food and talked and talked, deep into the night.
The Daily Beast
RhythmAssistedPoetry
NOTCOT.ORG