Art etCulture
Explosive Digital Art by Archan Nair (15 pieces)
Archan Nair is a visual artist, illustrator and art director based in New Delhi, India whose work can only be described as explosive. At 18, he began working in fashion at his family's apparel manufacturing business. It was only when he started dabbling in digital art in 2006 (at the age of 24), that he found his true calling.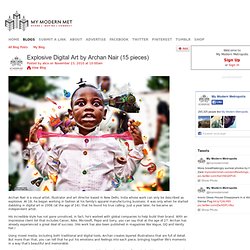 raintree1969's Photostream
ol Street Art & Inventive Urban Art - Mr Pilgrim Graffiti Artist
Collection of Inventive Urban Art & Cool Street Art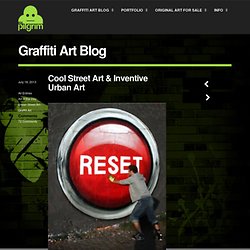 Archan Nair : Illustrator, Visual Artist, Art Director, Digital Artist from New Delhi, India - Archan Nair Creative Showcase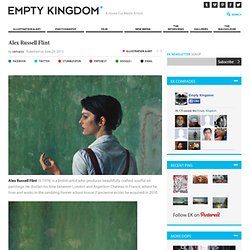 Alex Russell Flint
Alex Russell Flint (b 1974) is a British artist who produces beautifully crafted, soulful oil paintings. He divides his time between London and Argenton-Chateau in France, where he lives and works in the rambling former school house (l'ancienne école) he acquired in 2010. http://alexrussellflint.com
Map Paintings by Fernando Vicente
Culture News and Opinion on The Huffington Post
RhythmAssistedPoetry
"The Color of Ignorance: ignorance, being the perfect word to describe the stigma that plagues our nation with racism, classification, and homophobia to which has become far to acceptable in this day and age. The ever so concealed yet never ending battle of racial divide, and societal inequality is the theme propelling this visual love story of an African American boy, and Caucasian girl involved in a seemingly tabooed relationship. A flower blooms and dies in a metaphorical representation of the harm caused to mankind by said evils.