Art etCulture
Explosive Digital Art by Archan Nair (15 pieces)
Archan Nair is a visual artist, illustrator and art director based in New Delhi, India whose work can only be described as explosive. At 18, he began working in fashion at his family's apparel manufacturing business. It was only when he started dabbling in digital art in 2006 (at the age of 24), that he found his true calling.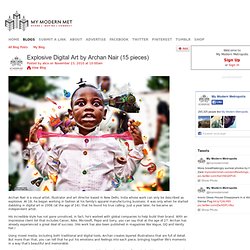 raintree1969's Photostream
The Creators Project | Technology and the Brightest Young Minds in Music, Art, Film, and Design
unurth | street art
GOOD Home Page
ol Street Art & Inventive Urban Art - Mr Pilgrim Graffiti Artist
Collection of Inventive Urban Art & Cool Street Art One of the great things about cool street art is how inventive and original it can be.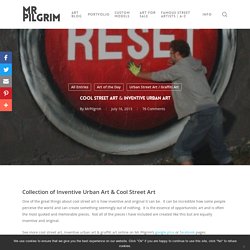 Archan Nair : Illustrator, Visual Artist, Art Director, Digital Artist from New Delhi, India - Archan Nair Creative Showcase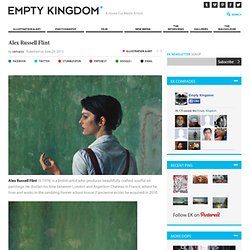 Alex Russell Flint
Alex Russell Flint (b 1974) is a British artist who produces beautifully crafted, soulful oil paintings. He divides his time between London and Argenton-Chateau in France, where he lives and works in the rambling former school house (l'ancienne école) he acquired in 2010. http://alexrussellflint.com
Lost At E Minor: For creative people
Cool Hunting
We Make It Good
Laughing Squid
Necessity brings him here, not pleasure
STREET ART UTOPIA » We declare the world as our canvasSTREET ART UTOPIA » We declare the world as our canvas
ric stultz 2013
Map Paintings by Fernando Vicente
Culture News and Opinion on The Huffington Post
The Daily Beast
RhythmAssistedPoetry
NOTCOT.ORG