Travel
Posted on: September 21st in Cool Hotels, Travel by Graham Padmore. Like this Post? The Big Apple may be one of the ultimate city break destinations – shopping, art, sightseeing and so much more. It's also (like most major capital cities) unfortunately notoriously expensive.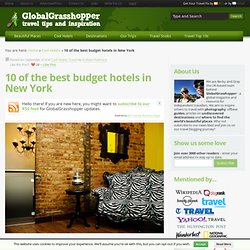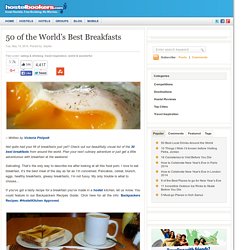 - Written by Victoria Philpott Salivating. That's the only way to describe me after looking at all this food porn. I love to eat breakfast, it's the best meal of the day as far as I'm concerned. Pancakes, cereal, brunch, eggs, healthy breakfasts, greasy breakfasts, I'm not fussy. My only trouble is what to choose…
Explore the world via Google Street View. MapCrunch teleports you to a random place in the world. It allows you to explore the vast array of imagery captured by Google in 40 countries, featuring spectacular scenery, magical moments and the utterly unexplainable. To get started, simply click the green "GO" button to be teleported to a random place in the world. If you only want to see certain countries, select them on the right hand panel →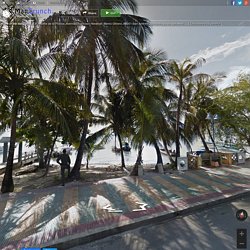 A few years ago, we created Wanderfly to make the online travel experience more personal, fun and beautiful. From a dinner conversation idea, to a dozen employees crammed in a Soho/Brooklyn loft, to being honored as a top 10 startup, it has been a crazy few years. In 2012, TripAdvisor acquired Wanderfly so that millions of travelers around the world could find the same travel inspiration and recommendations that Wanderfly fans already enjoyed.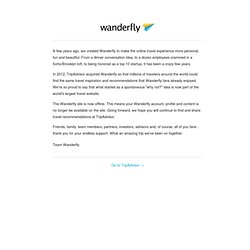 Preachers Rock, Preikestolen, Norway Blue Caves - Zakynthos Island, Greece Skaftafeli - Iceland Plitvice Lakes – Croatia Crystalline Turquoise Lake, Jiuzhaigou National Park, China