Cool and FUN Things to look at
Bad Ads From The Good Ol' Days
When Parents Text | Small Keypad, Old Hands
<br /><h3>This site is much cooler with JavaScript enabled.
Unbelievable Paper Transformer
BallDroppings
This guy is amazing - at everything
Former Police Officer Challenges Court Jurisdiction
Procrastination is Fun | Kill Some Time
LOTS OF PUNS
...A guy goes into a nice restaurant bar wearing a shirt open at the collar and is met by a bouncer who tells him he must wear a necktie to gain admission.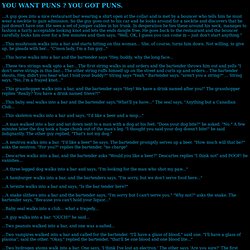 Paul Zerdin, ventriloquist without a dummy
The Bieber Movie Prank Call
This just popped up in my inbox... ___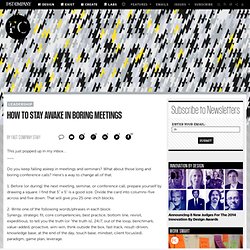 How to Stay Awake in Boring Meetings
I Bought a CD, not a Licensing Agreement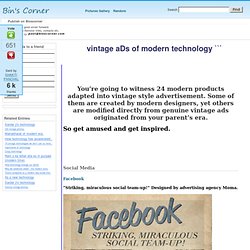 vintage aDs of modern technology ```
So get amused and get inspired.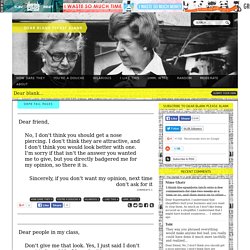 Dear blank, please blank.
Dear new boss, Sincerely, Your ex-girlfriend Dear Teachers,
Butt Dance
Flight Of The Navigator