Writing, yea.
Telegraph | Arts | A novel in a year
(Photo by Antonina, a fantastic London contemporary portrait photographer) The end of this month will mark three years since I left my day job. Since then, I've been supporting myself through writing. It's my dream career – and I love being able to set my own hours, work from home, and have a huge amount of flexibility and freedom. I haven't written much here on Aliventures about how exactly I actually make money. Maybe you suspect that there's some amazing secret skill involved, or some sort of dark art.
How I Make My Living as an Online Writer (And How You Could Too)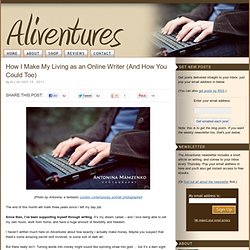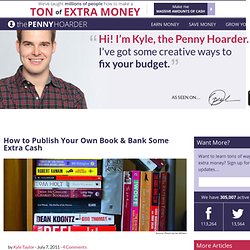 How to Publish Your Own Book
Budding authors, you don't have to go through a big name publishing house to get your book into the hands of the public.
How I Make My Living as an Online Writer (And How You Could Too)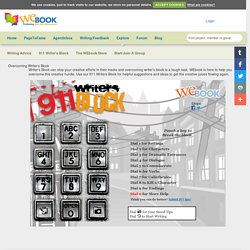 Community picked writing Not a member? Join here
911 Writers Block
Writing Prompts for Journals and Writers Notebooks
WritingFix: The Prompt Generator has Moved! WritingFix is downsizing--not going away!--and we're moving a number of the BIGGER prompts and projects to a new website. It's true.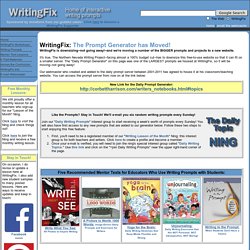 An alternate title for this post might be, "Things I Think About Writing," which is to say, these are random snidbits (snippets + tidbits) of beliefs I hold about what it takes to be a writer. I hesitate to say that any of this is exactly Zen (oh how often we as a culture misuse the term "Zen" — like, "Whoa, that tapestry is so cool, it's really Zen"), but it certainly favors a sharper, shorter style than the blathering wordsplosions I tend to rely on in my day-to-day writing posts. Anyway. Peruse these. Absorb them into your body. Let your colonic flora digest them and feed them through your bloodstream to the little goblin-man that pilots you.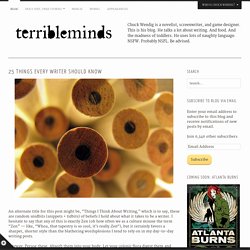 25 Things Every Writer Should Know
Following is a list of the 100 best first lines from novels, as decided by the American Book Review, a nonprofit journal published at the Unit for Contemporary Literature at Illinois State University: 1. Call me Ishmael. - Herman Melville, Moby-Dick (1851)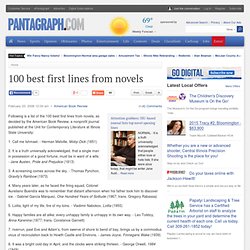 100 best first lines from novels
100 Most beautiful words in the English language*
FREE Online Rhyming Dictionary