Grapic Design/Artwork
Get flash to fully experience Pearltrees
Much of what we do here at Design Milk is source the newest and coolest products to hit the shelves and design fairs. This year's batch of home furnishings are innovative, cool, and highly covetable. From a hauntingly beautiful carafe to an über-practical seating system, we bring you the best accessories we found. Sculptural Bike Storage Quarterre designed three sculptural bike storage solutions –- Hood, Branchline, and Shadow –- to support everyday life on two wheels. The pieces are not only useful and good-looking, they elevate the bike to a work of art.
Apparently the U.S. is lagging way behind Europe when it comes to witty shopping bag design. These 13 were spotted on an interesting site called BoredPanda.com , which calls itself "a highly visual oddities magazine dedicated to showcasing the world's most creative artworks, offbeat products and everything that's really weird or wonderful." A perfect fit for the _floss, I'd say!
Color in design is very subjective. What evokes one reaction in one person may evoke a very different reaction in somone else. Sometimes this is due to personal preference, and other times due to cultural background. Color theory is a science in itself.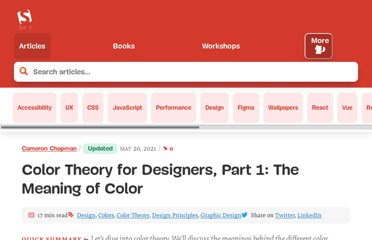 When choosing one product over another, the design of the packaging probably influences your decision far more than you realize. Effective packaging design breaks away from the standard rules and conventions that we are accustomed to, giving the product a unique edge to stand out from the rest. The packaging should appeal to your target market. It's also vital to ensure that you're conveying the necessary information about the contents and quality of the product, while triggering the desired emotion in your customer. Here are 50 beautifully designed packages that you can draw inspiration from. Which ones are your favorites?