All about food
Fridge-Less Produce Preservers - The Save Food From the Refrigerator Project Saves Energy
The Save Food From the Refrigerator project offers a unique way to preserve produce without storing them in the fridge. A series of wooden shelves accommodates particular foods in such a way that they don't ripen too quickly. Since the fridge expends a significant amount of energy, this alternative is as eco-friendly as it is fresh. Conceived by Korean designer Jihyun Ryou, the Save Food From the Refrigerator project uses natural ways to preserve the food.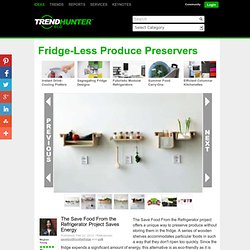 Every child has heard the healthy-eating mantra "You are what you eat." But there may be a closer resemblance between good-for-you grub and your body than you thought. We found 10 foods that mirror the body parts they provide nutrients for—for example, brain-boosting walnuts actually look like a brain.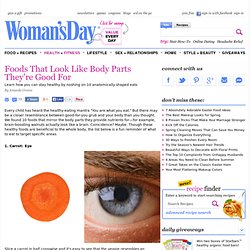 While that tub of ice cream in the back of the freezer may be what you crave when you're feeling blue, there is a long list of other (healthier!) foods that can cure a grouchy morning or a stressed-out afternoon. We talked to the experts to get the scoop on what to eat to make you feel better no matter what your mood. Stressed: Eat Chocolate The scenario: It's Friday at 6:30 p.m. You're hungry, tired and late for your dinner date.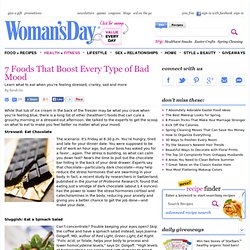 1. Stuff a miniature marshmallow in the bottom of a sugar cone to prevent ice cream drips. 2. Use a meat baster to "squeeze" your pancake batter onto the hot griddle - perfect shaped pancakes every time. 3.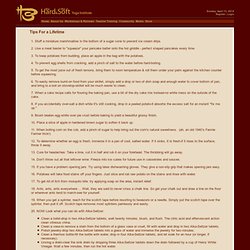 1. Artery Crust Judging by the label, Marie Callender's (16.5 oz) Chicken Pot Pie has "only" 520 calories, 11 grams of saturated fat, and 800 mg of sodium. But look again. Those numbers are for only half a pie.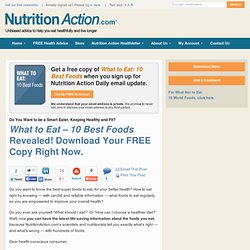 Who came up with the idea that we are supposed to drink orange juice at breakfast? And why, if oatmeal is so good for us, do we eat that only in the morning as well? Apologies to the Palinites, but nutritionists are starting to realize that you and I like our oatmeal and OJ before we start the day because we evolved to like it that way—because enjoying the two together is healthier than eating each of them alone.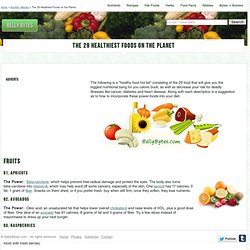 The following is a "healthy food hot list" consisting of the 29 food that will give you the biggest nutritional bang for you caloric buck, as well as decrease your risk for deadly illnesses like cancer, diabetes and heart disease. Along with each description is a suggestion as to how to incorporate these power-foods into your diet. Fruits 01. Apricots The Power: Beta-carotene, which helps prevent free-radical damage and protect the eyes.