Cooking Misc.
Womens Magazines | Zinio - The World's Largest Newsstand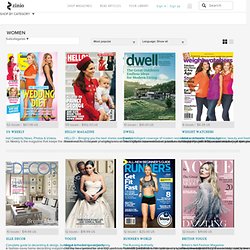 See more search results » Shop Women
Yes, it's a DIY world we've inherited. All across America, people are darning socks, giving up gym memberships, and learning how to can and preserve. I even spotted a push mower in action the other day. At long last, we are doing for ourselves and giving a suspicious eye to so-called convenience. I pondered this while reaching for some mayo the other day.
Homemade Condiments
It is no secret that I have an obsession with Chinese cuisine. The place that started it all was a local Chinese buffet here in Michigan. After frequent visits to the buffet over the years, I finally decided to take a stab at cooking my own Chinese dishes at home. The majority of the dishes were delicious and I began cooking different Chinese meals every week, but I had always wanted more variety just like the buffet. I had always wondered, "what if I could create a Chinese buffet at home?"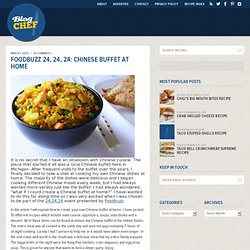 Do you ever find that you simply want to hop online really quickly and find a recipe for the best chocolate chip cookie or the best brownie or the best lasagna? You know, instead of searching through a hundred posts of a hundred different chocolate chip cookies trying to guess which one is going to be "the one," you want to be able to find a great recipe fast!
The Best Recipe