Single strip/page
Still No Sleep
Abstruse Goose
JK 268: Argon's Little Joke
Non Sequitur Comic Strip on GoComics
The official Dilbert website with Scott Adams' color comic strips, animation, mashups and more!
The Official Dilbert Website with Scott Adams' color strips, Dilbert animation, mashups and more!
PartiallyClips -
Penny Arcade! - Subterfuge And Social Media
MARC ROBERTS CARTOONS
Cantankerous Frank
Frank and Associates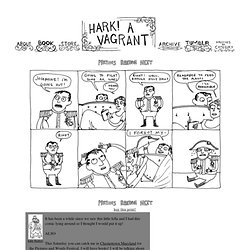 Friends: Lynn Allingham John Allison Amy Ash Dawn and Margie Beaton Marc Bell Sally Bloodbath John Campbell Scott Campbell Ryan Carley Anthony Clark Rebecca Clements Melanie Colosimo Domitille Collardey Jillian Comeau, Kim Carson and Michelle Skelding Aaron Diaz The Doug Wright Awards Jess Fink Eric Feurstein Brian Fukushima Sarah Glidden Meredith Gran Lisa Hanawalt Dustin Harbin Christopher Hastings Emily Horne and Joey Comeau Jimmie Kilpatrick Jon Klassen Steve Lambke Hope Larson Joe List David Malki Phil McAndrew Carolyn Merriman Carly Monardo Vicki Nerino Andre Richard Ryan North Ryan Pequin Neil Rough Jeffrey Rowland Gabby Schulz Smart and Bird Deana Sobel Nathan Stapley Henry Svec Matthew Trafford Julia Wertz Britt Wilson Stephanie Weirathmueller Steve Wolfhard You've Changed Records Chip Zdarsky Good comic shops that have taught me a thing or two:
177
Hyperbole and a Half
Euphemisms
New Definition of Fun
The Flaming Kitten
We're back at the Plains of Virath for more hot Gary-unicorn action! Trying to help someone is almost never a good idea, the odds that you'll screw up and anger folks is almost always greater than the odds you'll stumble into someone who appreciates your heroic efforts despite you accidentally burning down their village and/or planet. I think we have another Repeat Destination poll around here somewhere. Ah. Here it is! Next Week's Repeat Destination:
Placebin DM Extra Strength™ is not recommended for nursing mothers, nursing babies, nursing students, nurse sharks or regular sharks. Do not swim near sharks while taking Placebin DM. Swimming near sharks while taking Placebin DM can result in Sudden Limb Displacement Syndrome. Placebin should be taken on a full stomach, preferably one that is full of food. Placebin has a 2% (or greater) chance of causing one or more of the following symptoms: halitosis, toe fungus, beefnuts, cotton balls, burger tongue, soggy lymph nodes, sagging knees, insanity, death, leaky bowels and spirochete eye. Ask your doctor for a free sample today.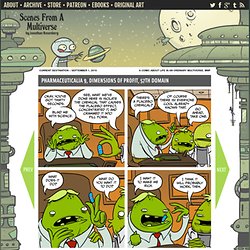 Placebin DM Extra Strength
Saturday Morning Breakfast Cereal
Saturday Morning Breakfast Cereal