Izzymad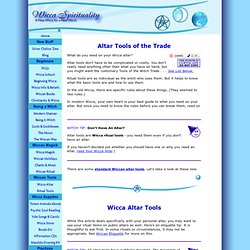 Wicca Altar Tools And Their Uses
What do you need on your Wicca altar?
Wicca and Neo-Paganism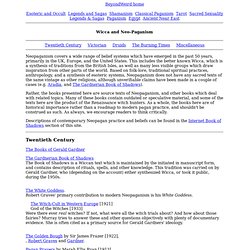 BeyondWeird home
Wicca and Moon Phases
The Moon Phases and Wicca Magick What are the Moon phases? How do they affect tides, magick, and Wicca?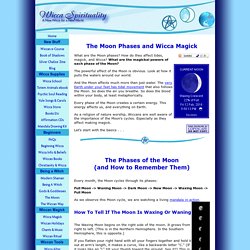 Wicca is a Neopagan religion found in many different countries, though most commonly in English-speaking cultures.
Wiccan Study - The History of Wicca
The Pagan Federation - Start Page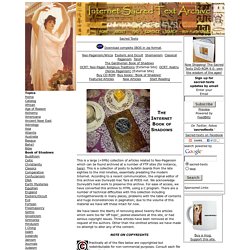 This is a large (+9Mb) collection of articles related to Neo-Paganism which can be found archived at a number of FTP sites (for instance, here ). This is a collection of posts to bulletin boards from the late eighties to the mid nineties, essentially predating the modern Internet.
Wicca Altar Tools And Their Uses
Wicca Spells - Search
Wicca Spells - Moon Phases
Wicca Spells - The Wand
Wicca Spells - The Broom