Fashion in France
Next-Trend : Blog Mode, WTF?
The cherry blossom girl
Le Blog de Betty : Blog mode, blog tendances, photos de mode
Le monde de Tokyobanhbao: Blog mode, blog gourmand, photos de mo
garance doré
La revue de Kenza
Jeanne's blog
Sushi & Pédro
Marion Rocks
Café Mode, l'oeil d'une parisienne (presque) à la page - Lexpres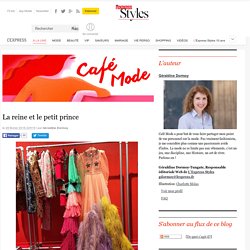 Mon post sur les manières de dire bonjour dans la mode vous ayant plu, je récidive avec les différentes façons d'attendre dans la salle qu'un défilé commence. Les créateurs ayant la fâcheuse habitude d'avoir toujours au moins une demi-heure de retard, ça laisse le temps d'observer les manœuvres de chacun.
Cachemire & Soie - Une fille c'est pas compliqué, c'est subtil -
Balibulle – Etats d'âme vestimentaires et stylistiques
Punky b's fashion diary
nizzagirl - blog mode, blog beauté, site féminin
soDANDY
Dandy - Webzine Dandys - Blog masculin - Blog Mode Homme
Le Modalogue | Blog de mode, luxe, tendances, art
Magazine mode, tendances, beauté, accessoires de mode, icones de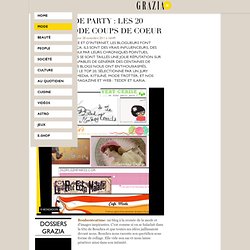 Boubouteatime: un blog à la croisée de la mode et d'images inspirantes. C'est comme si on se baladait dans la tête de Bouchra et que toutes ses idées jaillissaient devant nous. Bouchra nous raconte son quotidien sous forme de collage.
Blog mode Party : les 20 blogs mode coups de coeur / Radars / Mo
Tendance-Parisienne
adenorah
Ma petite robe noire
Le blog de Big Beauty
Adeline Rapon
THE KILLING MOON
Pandora »
CULTURE-mode
Alma Luna
MARIEluvPINK
Initials CC
Et pourquoi pas Coline: blog mode, tendances et photos.
ANGIE's blog