Pearltree information
Product and other videos
Pearltrees > blog. Curation tools. 9 content curation tools that better organise the web. Content curation is a huge deal on the web today.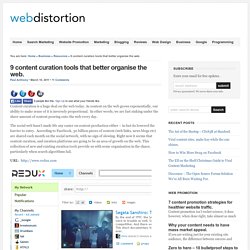 As content on the web grows exponentially, our ability to make sense of it is inversely proportional. In other words, we are fast sinking under the sheer amount of content pouring onto the web every day. The social web hasn't made life any easier on content production either – in fact its lowered the barrier to entry. According to Facebook, 30 billion pieces of content (web links, news blogs etc) are shared each month on the social network, with no sign of slowing. Right now it seems that content curation, and curation platforms are going to be an area of growth on the web. Curata | Content Marketing Through Content Curation. Understanding Pearltrees: A New Way To Organize Web Content. Many people search the web, read content every day and share that content.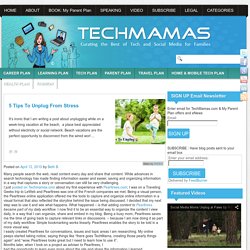 While advances in search technology has made finding information easier and easier, saving and organizing information in a way that captures a story or conversation can still be very challenging. I just posted on Techmamas.com about my first experience with Pearltrees.com; I was on a Traveling Geeks trip to LeWeb and Pearltrees was one of the French companies we met. Being a visual person, the Pearltrees online application offered me the tools to capture and organize online information in a visual format that also reflected the storyline behind the issue being discussed.
I decided that my next step was to use it and see what happens. What happened – is that adding content to Pearltrees became part of my daily workflow. Pearltrees Competitors. Pearltrees Reviews. Some media coverage of Pearltrees beta launch.
Pearltrees articles
---
ivaklein Apr 1 2011

Is this pearl tree public or private? I can't tell!
---