Version Control System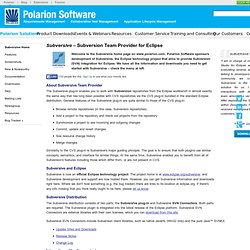 "I am in charge of integrating Zend Studio for Eclipse with SVN.
Software - Subversive
Subversive - SVN Team Provider Project
The Subversive project is aimed to integrate the Subversion (SVN) version control system with the Eclipse platform. Using the Subversive plug-in, you can work with projects stored in Subversion repositories directly from the Eclipse workbench in a way similar to work with other Eclipse version control providers, such as CVS and Git.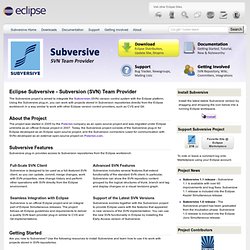 Version Control with SVK
TortoiseCVS: About
The Bazaar developers have announced the first beta of the new 2.4 series.
The Bazaar version control system enters beta for version 2.4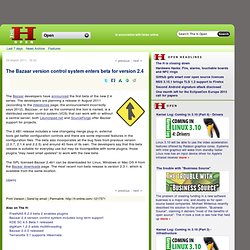 OpenCSV
CVS - Open Source Version Control
The first public version of the org.eclipse EGit plug-in version 0.7.1 has been released at EclipseCon.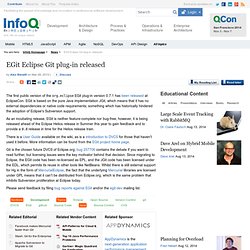 EGit Eclipse Git plug-in released