Diabetes
T&J Design Home Page. 1HappyDiabetic. Addicted to Insulin. A Girl's Reflections. Spread The Love – Diabetes Blog Week 2013 "As another Diabetes Blog Week draws to a close, let's reflect on some of the great bloggers we've found this week.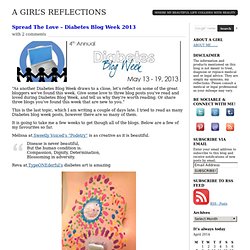 Give some love to three blog posts you've read and loved during Diabetes Blog Week, and tell us why they're worth reading. Or share three blogs you've found this week that are new to you." Aiming for grace. This feels a bit like an epiphany, like something very big, perhaps even life altering.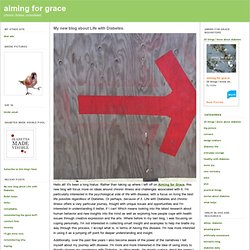 I know the roots of it have come from years of consideration and questioning, but last week it all came together in one very clear jolt. Diabetes is, simply put, uncomfortable. Bernard Farrell — Bitter~Sweet: Diabetes Art Day!! September 1st is always a very special day, for two reasons.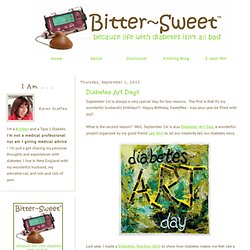 The first is that it's my wonderful husband's birthday!!! Happy Birthday, SweetPea - may your year be filled with joy!! What is the second reason? Well, September 1st is also Diabetes Art Day, a wonderful project organized by my good friend Lee Ann to let our creativity tell our diabetes story. Last year, I made a Diabetes Voodoo Doll to show how diabetes makes me feel like a human pin-cushion.
Bad decision maker. Big Blue Test. Butter Compartment. Capt Glucose & Meter Boy. D•blog. D-Log Cabin. Diabetesaliciousness™ Diabetes Art Day 2011. DiabetesMine. Diabetic in Calgary. Diabetic_Iz_Me — Diabetes Cure Blog. Diabetes Daily. Diabetic Connect. The Diabetic's Corner Booth. Diabetic Tattoos. It all started in November 2006 and I am amazed at how far we have come and how many lives we have impacted!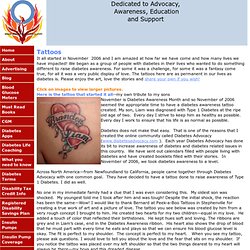 We began as a group of people with diabetes in their lives who wanted to do something different to raise diabetes awareness. For some it was a challenge, for some it was a fantasy come true, for all it was a very public display of love. The tattoos here are as permanent in our lives as diabetes is. Please enjoy the art, love the stories and share your own if you wish! Click on images to view larger pictures. Gina Capone - your diabetes bff! I am happy to announce that my husband and I are expecting our first baby due November 12!!!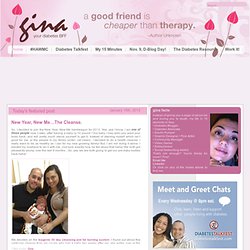 (could be a WDD baby) We found out the amazing news on March 4th. I can't even express how exciting and surreal the moment felt. I Am Your Pancreas. Lemonade Life. Mike Lawson Blog. My Diabetic Heart » Blog Archive » A DOC Logo – Diabetes Art Day. It's OK to Need Help by Mike on March 20th, 2011 In previous blog posts and conversations over the last two years, I've made no bones about the fact that I've battled with bouts of depression and anxiety since I was diagnosed with congestive heart failure and type 2 diabetes.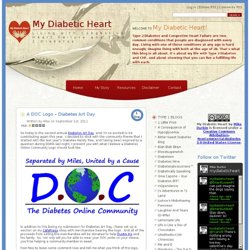 Naturally Sweet. Ninjabetic - The B.A.D. Blog. Ninnifur. One Does Not Simply... *Pieces of My Life* Six Until Me. I think this is the third Friday Six in a row, which either means I'm really efficient or so jumbled in the brain region that I'm only able to concentrate on six things at a time.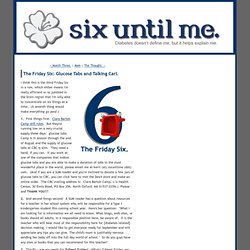 (A seventh thing would make everything go poof.) 1. First things first: Clara Barton Camp still rules. But they're running low on a very crucial supply these days: glucose tabs. Stories of Caleb. T Minus Two. TuDiabetes. Without Envy : A Diabetes Blog.
Diabetes Type I. Diabetes Type II. Insulin pump.
---