recipes
Get flash to fully experience Pearltrees
I saw a picture of these the other day on Allrecipes.com and thought it was such a cute idea, I had to try it. After googleing it, I found a good tutorial on Stacy's Sweet Shop . I modified a few things to make it more simple for me (less homemade more store bought).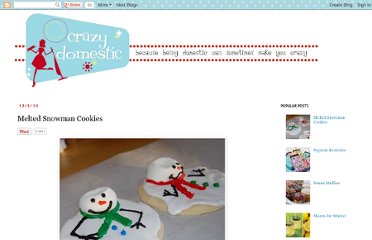 Stuff tortillas or lavash bread with a variety of fillings -- chicken, beef, vegetables, beans, and more -- to make delicious hot or cold wraps and burritos for lunch today. A tangy, spicy spread made from sour cream, pickled jalapenos, and lime juice adds kick to these wraps stuffed with chicken, black beans, tomato, and avocado. This recipe is a great way to use leftover chicken or turkey.
I find there's a fine line between like and obsessed . A whisper-thin, sliver of a line. Take my reverence for Target, for example. What began nearly ten years ago as a casual, "Hey I really think that place is the cat's pajamas" slipped almost too quickly into me considering ways to spend an entire weekend within its red doors. How lovely a weekend that would be. My relationship with my muffin tin is similarly alarming.
Toxins-free for life Looking to increase your energy levels, to lose weight, get clearer skin, prevent premature ageing and to help preventing diseases? Then look no further! This 5 days step-by-step detox will help you implement long-lasting healthy habits that yields results. Price: $47