Philosophy
November 7, 2007 Here's a case from Frances Kamm which we have discussed previously : The Near-Then-Far Case: You are passing near a child drowning in a pond, a child whom you are able to help. But, through no fault of yours, all of the following are true: You do not know that you are near the person, you do not know that he is in danger, and you do not know that you can help.
Kamm Poll : Ethics Etc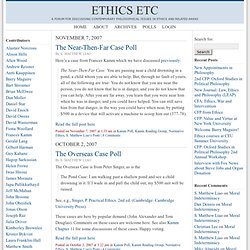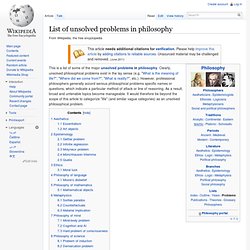 This is a list of some of the major unsolved problems in philosophy . Clearly, unsolved philosophical problems exist in the lay sense (e.g. " What is the meaning of life? ", " Where did we come from? ", " What is reality? ", etc.).
Search tips There are three kinds of search you can perform: All fields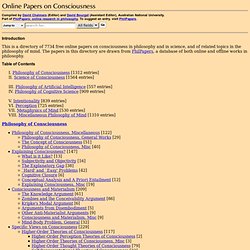 The vice president of a company went to the chairman of the board and said, 'We are thinking of starting a new program. It will help us increase profits, but it will also harm the environment.' The chairman of the board answered, 'I don't care at all about harming the environment. I just want to make as much profit as I can. Let's start the new program.'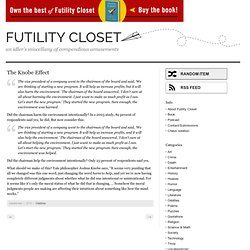 The Knobe Effect