Geography and Global Studies
Infographic: Tallest Mountain to Deepest Ocean Trench. Tiramisu. Makes one large trifle (Serves at least 8) Your day was hard.
Maybe you have a party coming up. Or you are out of ice cream. Perhaps your favorite DVD got scratched. Or your 20 lb cat left a 1lb hairball on your favorite sweater. Play Geography Games and Learn About the World. World Maps - geography online games. We're 99% certain this is the most beautiful footage of Earth's auroras yet recorded. Test Your Geography Knowledge. What's new New quizzes and updates in February: African rivers and lakes quiz (17 questions) The Caribbean islands quiz has been redone to show more islands.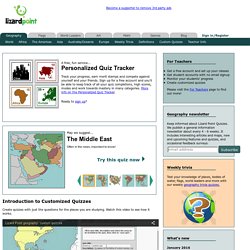 The Tennessee river has been redrawn in the USA rivers quiz.The maps and highlight areas in the Caribbean independent countries and Caribbean independent countries capitals quizzes has been adjusted to exclude the Turks and Caicos islands from the Bahamas selection. A new type of quiz - more political than geographical, except you do still have to click on a map to answer. US State Governors recognition by name and photo. Look for the person icon in the navigation area to spot the people quizzes. Infographic of the Day: How the Global Food Market Starves the Poor.
To understand the complexities of the international food market--and how traders in Chicago can cause Africans to starve--you could get a ph.D. in economics, or read a 400-page report from the World Bank.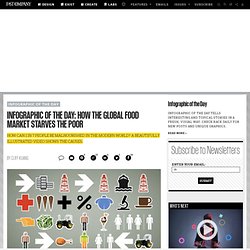 Or you watch this superb nine minute video, directed by Denis van Waerebeke. Though ostensibly created for a science show in Paris for 12 year olds, it's actually probably waaaay over a kid's head. Just watch--it's excellent, and very well illustrated: The video begins with a basic question: How is it that the first world has an oversupply of food, while 1 in 7 in the world go malnourished? Global Food Disparity: A Photo Diary. In an increasingly globalized world, it's still sometimes shocking to see just how disparate our lives are compared with other human beings around the world.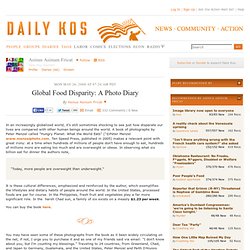 A book of photographs by Peter Menzel called "Hungry Planet: What the World Eats" ("©Peter Menzel www.menzelphoto.com. Ten Speed Press, published in 2005) makes a relevant point with great irony: at a time when hundreds of millions of people don't have enough to eat, hundreds of millions more are eating too much and are overweight or obese. In observing what six billion eat for dinner the authors note, "Today, more people are overweight than underweight.
---