Geography and Global Studies
Makes one large trifle (Serves at least 8) Your day was hard. Maybe you have a party coming up. Or you are out of ice cream. Perhaps your favorite DVD got scratched. Or your 20 lb cat left a 1lb hairball on your favorite sweater.
Tiramisu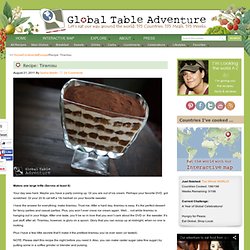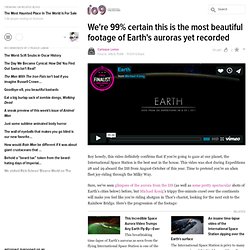 Boy howdy, this video definitely confirms that if you're going to gaze at our planet, the International Space Station is the best seat in the house. This video was shot during Expeditions 28 and 29 aboard the ISS from August-October of this year. Time to pretend you're an alien fleet joy-riding through the Milky Way. Sure, we've seen glimpses of the aurora from the ISS (as well as some pretty spectacular shots of Earth's cities below) before, but Michael Konig's trippy five-minute crawl over the continents will make you feel like you're riding shotgun in Thor's chariot, looking for the next exit to the Rainbow Bridge. Here's the progression of the footage: 1.
What's new New quizzes in December: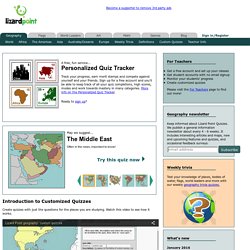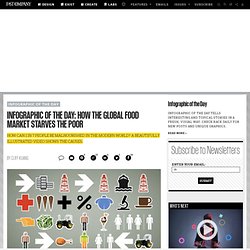 To understand the complexities of the international food market--and how traders in Chicago can cause Africans to starve--you could get a ph.D. in economics, or read a 400-page report from the World Bank. Or you watch this superb nine minute video, directed by Denis van Waerebeke. Though ostensibly created for a science show in Paris for 12 year olds, it's actually probably waaaay over a kid's head. Just watch--it's excellent, and very well illustrated: The video begins with a basic question: How is it that the first world has an oversupply of food, while 1 in 7 in the world go malnourished?
In an increasingly globalized world, it's still sometimes shocking to see just how disparate our lives are compared with other human beings around the world. A book of photographs by Peter Menzel called "Hungry Planet: What the World Eats" ("©Peter Menzel www.menzelphoto.com. Ten Speed Press, published in 2005) makes a relevant point with great irony: at a time when hundreds of millions of people don't have enough to eat, hundreds of millions more are eating too much and are overweight or obese. In observing what six billion eat for dinner the authors note, "Today, more people are overweight than underweight."