Mathematical Places
April is Mathematics Awareness Month (MAM), and this year's theme is the "Mathematics of Sustainability." MAM includes two nationwide initiatives: Sustainability Counts! provides K–16 math educators and students with a range of model lessons that connect mathematics and sustainability.
Association for Women in Mathematics (AWM)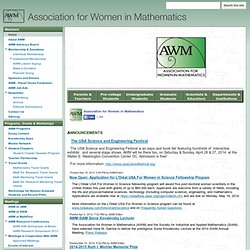 Welcome to the Institute for Mathematics and its Applications (IMA)
SIAM: Society for Industrial and Applied Mathematics
Sociedad Matemática Mexicana
Consejo Nacional de Ciencia y Tecnología
Academia Mexicana de Ciencias
Equidistribution and counting for orbits of geometrically finite hyperbolic groups Let be the identity component of , acting linearly on a finite-dimensional real vector space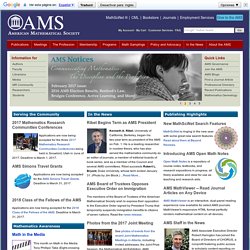 Homepage | London Mathematical Society
Real Sociedad Matemática Española - Boletín de la RSME
El Boletín de la RSME es una publicación electrónica que se envía semanalmente a todos los socios. Consta de la siguientes secciones: Noticias de la RSME , en la que se recogen las novedades relacionadas con la actividad de la Sociedad.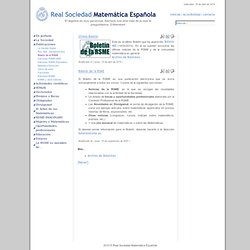 Isaac Newton Institute for Mathematical Sciences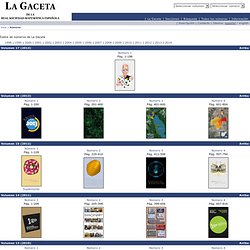 | Suscripción | Contacto | Idioma: español / english
La Gaceta de la RSME
International Mathematical Union (IMU): Home
EMS Homepage | The European Mathematical Society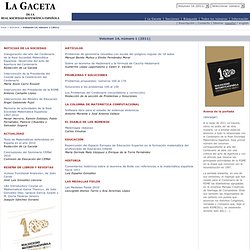 La Gaceta de la RSME
Noticias de la Sociedad
Real Sociedad Matemática Española - En portada