Informations
Tourisme Alsace – l alsace autrement – musées – zoo – hotel - sé
The Official Web Site | United States Forces - Iraq
Vivolta : les femmes au quotidien - Cuisine, minceur, couple, se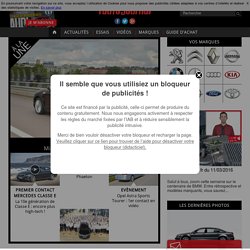 Pour joindre le service abonnement de l'Auto Journal : - par téléphone, appeler au 01 46 48 48 75 - par mail, écrire à l'adresse abo.autojournal@everial.com Interessé par des news F1, une voiture occasion, une voiture neuve ou des infos sur le tuning? Retrouvez aussi les dernières informations : le programme tv, l'actualité scientifique, l'actu science pour junior, l'actualité people, l'actualité des stars, le box-office et audience des films ou le box-office cinema, l'actualité des stars de la télé ou encore les découvertes scientifiques accessibles aux juniors. Enfin mesdames, après avoir fait le plein d'envies sur notre Portail senior, trouvez des conseils santé, des loisirs créatifs, des conseils mode beauté ou encore les dernières tendances du luxe. Et Messieurs, si vous ne trouvez votre bonheur en consultant les programmes télé, vous pourrez toujours feuilleter un magazine masculin ou partir à la Chasse.
Turin - actualité italie REFORME ELECTORALE - L'espérance et le doute Sans surprise, c'est encore la politique qui a dominé l'actualité des derniers jours en Italie. La réforme du mode de scrutin proposée par… Rio - Actualité Brésil LENA ET LA MODE – "Dieu et le diable"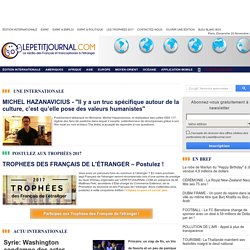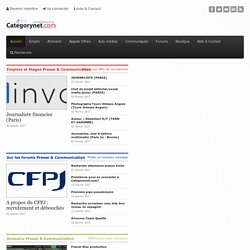 Categorynet.com Mercredi, 15 Janvier 2014 Votre profil Mot de passe oublié ? Identifiant oublié ? Créer un compte
ADDX:
puissance-geek.fr
du 22 mars au 21 avril Certains natifs du 2e décan sont vraiment dans une période où leur vie change à toute allure et ce n'est pas fini. Mais cela peut passer par des moments très... électriques. Et par des retournements de situations, des imprévus, des progressions et des régressions, des allers et retours. Mais, bon an mal an, vous avancez et surtout en ce moment.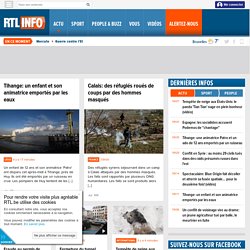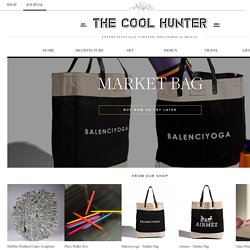 More than 400 invited guests attended the opening event of The Art Hunter in Sydney on Tuesday night. The Art Hunter launch is a collaboration between The Cool Hunter and Jaguar, and the opening night was also the Australian debut of the spectacular Jaguar C-X17 concept car. To present The Art Hunter, we engaged our dream team of collaborators, led by the incomparable Natalie Longeon and Peter Pengly from The Artistry (they designed and executed our Summer Lovers Rotate store as well), to transform a 500 m2 warehouse in Alexandria into a genuinely exciting, temporary three-week art exhibition experience. The Art Hunter is not a white-walled space where you quietly walk past pieces of art. Instead, it is an eclectic and vibrant environment where every wall is a different color (by our paint sponsor Taubmans), where there is no natural light and where the work of more than 40 artists, curated by us, is not only on display but also for sale.
Welcome to the Frontpage
Accueil