No bake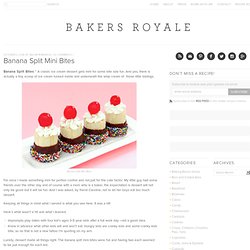 Banana Split Bites ~ A classic ice cream dessert gets mini for some bite size fun. And yes, there is actually a tiny scoop of ice cream tucked inside and underneath the whip cream of those little darlings. Banana Split Mini Bites
I LOVE LOVE LOVE when some of the most yummiest treats are also the most easiest to make.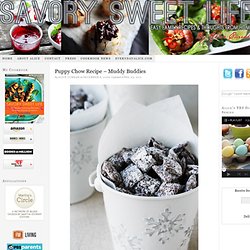 Peanut Butter Pie Recipe
No-Bake Nutella Cookies
It's that time of year! Crafters start thinking of their holiday crafts, decorators start thinking about their decorations, and bakers start thinking about their Christmas cookie trays. Last years 12 Week of Christmas Cookie event was so successful, that we are doing it again!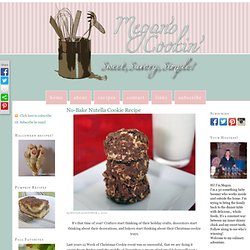 Oh how I love a treat that can be whipped up in about 15 minutes. My boys and their buddies couldn't get enough of these Chewy Oreo Bars we had as an after school snack this week. Sometimes my spontaneous recipe creations turn out to be the most fun, lol!