Daily
Wired News
Vice Magazine
Cry-Baby of the Week This week: The Texas school that fired a teacher because she's transgender vs. the cop who pulled a gun on some kids making a tree fort. The Drone That Will Change Graffiti: An Interview with KATSU KATSU is an artist, a vandal, and a clever hacker too. His work pushes our idea of what can be achieved with the graffiti artist's limited tool-set. For his new project, he has developed a system to attach a spray can to a quadcopter, creating the world's first true graffiti drone. Are Google and Facebook Just Pretending They Want Limits on NSA Surveillance? The companies—along with dozens of other major tech firms, are actively opposing an initiative to prevent NSA spying known as the Fourth Amendment Protection Act, leaning on shadowy industry lobbying groups while they profess outrage in official statements.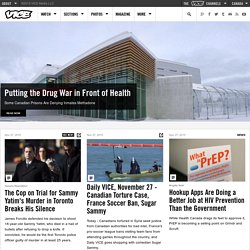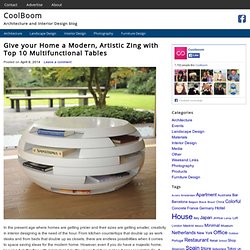 CoolBoom. Architecture and Interior Design News
Reposted from Huffington Post Not everyone wants the typical room service, continental breakfast, and double bed of a chain hotel. Whether you still harbor a childhood dream of living in a treehouse, or you love wine so much you'd give anything to sleep inside a giant empty wine barrel, there's a crazy hotel out there that fits your vacation needs. Sometimes, something whacky is called for. Here are 15 of the world's most eye-popping, weird, and wonderful hotels.
BBCBrasil.com | Notícias | Primeira Página
thecoolhunter.net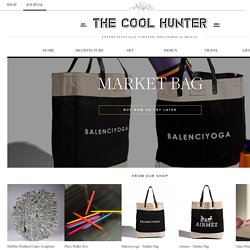 More than 400 invited guests attended the opening event of The Art Hunter in Sydney on Tuesday night. The Art Hunter launch is a collaboration between The Cool Hunter and Jaguar, and the opening night was also the Australian debut of the spectacular Jaguar C-X17 concept car. To present The Art Hunter, we engaged our dream team of collaborators, led by the incomparable Natalie Longeon and Peter Pengly from The Artistry (they designed and executed our Summer Lovers Rotate store as well), to transform a 500 m2 warehouse in Alexandria into a genuinely exciting, temporary three-week art exhibition experience.
Inspire me, now!