Entrepreneurship
Dharmesh Shah: 1. Most early ideas are ba
Ever have a really great idea for a product? You know, the kind of idea that leaves you slack-jawed and wide-eyed with wonder at the sheer potential of it all. You want to grab someone by the shoulders and explain the whole thing in a breathless rush, watching their eyes grow in wonder as they realize you're going to be rich and famous.
7 Warning Signs Your "Big Idea" Is Going to Flop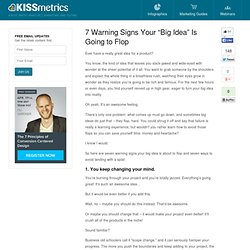 Entrepreneurs: What To Do If You Don't Have An Idea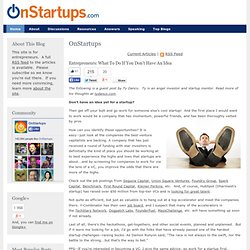 Entrepreneurs: What To Do If You Don't Have An Idea The following is a guest post by Ty Danco.
Entrepreneurs need to focus on Game changing startups
This is based on the number of votes received and does not reflect the quality of the business or chances of winning. Karen Eschebach and Jennifer Weaver started Clever Container in August 2006. We are a direct sales party plan company which demonstrates and sells organizing products in a fun, relaxed venue; HOMEs!
Clever Container - 2012 StartupNation Leading Moms in Business Competition
What Is This Page? This page is all about being self employed.
Self-Employed: Everything You Need To Be Successfully Self Employed | 20s Money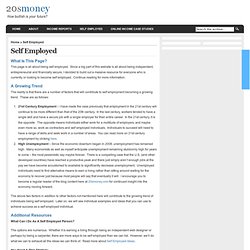 Targeted Small Business Assistance - Iowa Economic Development Authority
Women Business Owner Resources for Money, Marketing and Success : WomanOwned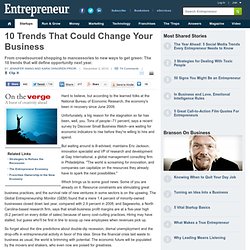 From crowdsourced shopping to mancessories to new ways to get green: The 10 trends that will define opportunity next year.
Great Business Ideas & Trends
The Office of Women's Business Ownership's mission is to establish and oversee a network of Women's Business Centers (WBCs) throughout the United States and its territories.
Office of Women's Business Ownership