Social Media Mrktng
Trending Now
io | Relationship Management | Contact Management
All Twitter users, ranked by number of followers
Marketing On Pinterest For Small Business Owners
Join these brands' efforts of staying ahead of the social media curve by joining-and having fun with- Pinterest. January 09, 2012 We've all been hearing a lot about Pinterest lately, so you're probably wondering whether you should take the plunge and create a profile for your company. We say you go for it, especially if women are your target consumers–70 percent of pinners are female. Pinterest has a highly engaged audience–a reported 3.3 million users logging more than 421 million page views–so there's plenty of opportunity for brands to flesh out pinboards and catch pinners' eyes.
Pinterest for Brands: 5 Hot Tips
Powerful business social networking & social enterprise ecosystems – Clearvale.com
Products
FREE Secure (SSL) Server Adaptor for Facebook Page Developers
FB Traffic Maximizer WP Pluginallows you to harness the power of Facebook and drive a flood of Free viral traffic to your wordpress blog automatically.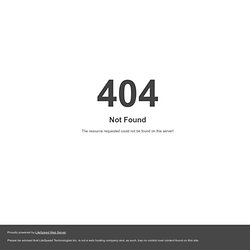 FB Traffic Maximizer WP Plugin | Premium Plugins | ClonesDir.com
Enter Your details for your Inst
Social Media : GeekZu
Wildfire Interactive Support
Openbook - Connect and share whether you want to or not
Social Marketing Hub | Pricing | Awareness, Inc. - Social Marketing Software
Social Crocodile | Social Media Experts
Auto Friend Adder and Mass Messenger for ANY Social Network | webDOMinator
Brilliant Twitter Management & Marketing Tools
Facebook Devil - Facebook Account Creator - Facebook Software - Facebook Marketing Tool -
Socialbakers Analytics - Power Your Social Media Performance Facebook Overview Statistics page shows a simple overview of the top performing Facebook brands and Facebook users. It serves as a clean guidepost to more detailed information and statistics that can be found in the respective section on our website www.socialbakers.com. United States Age: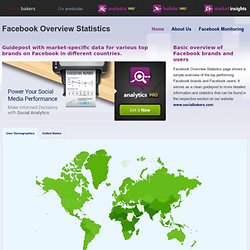 Facebook Hustler 2.0 » Welcome To Facebook Hustler 2.0
Charles Heflin
Cha.fm - Facebook Friends Statistics and Charts