School
Problem loading page
We're getting a makeover! As the title suggests, you're going to be seeing some big changes here on RateMyProfessors.com in the near future. Since you're always on the go, we're making it easier for you to use RateMyProfessors.com from wherever you are.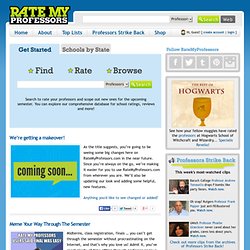 Student Log in Information Student User Name: the first character of your first name + the first seven characters of your last name + the last four digits of your student ID number, all in lower case. Student Password: your full 7 digit student ID number. Need Help? What's my User ID? Forgot your Password?
Log in to Blackboard Learning System
We love Noodletools and what it does to prepare students for college. It is a real resource for Common Core Standards. It helps students attain college ready skills.– A. Weber, High School Librarian NoodleTools is the most reasonable and most useful library subscription that contributes to student success.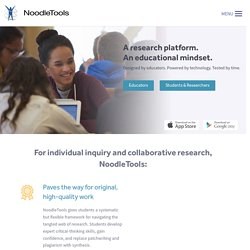 The Purdue OWL: MLA Style