Miscellaneous
giant-kitteh-couch-25857-1281163877-12.jpg (Immagine JPEG, 550x367 pixel)
Samsung Phone Touch Screen, Samsung LCD And Touch Screen at Tmart(Page-3)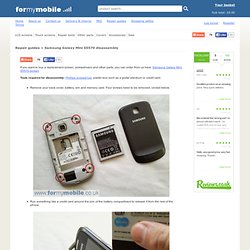 Samsung Galaxy Mini S5570 disassembly
If you want to buy a replacement screen, screwdrivers and other parts, you can order from us here: Samsung Galaxy Mini S5570 screen Tools required for disassembly: Phillips screwdriver, plastic tool such as a guitar plectrum or credit card. Remove your back cover, battery, sim and memory card.
NounProject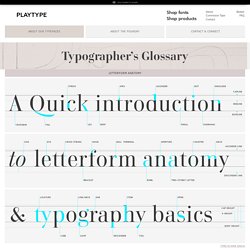 Serif: Serif's are semi-structural details on the ends of some of the strokes that make up letters and symbols. A typeface that has serifs is called a serif typeface (or seriffed typeface). Some of the main classifications of Serif type are: Blackletter, Venetian, Garalde, Modern, Slab Serif, Transitional, and Informal. Fonts in each classfication share certain similiar characteristics including the shape or appearance of their serifs. Serif fonts are widely used in traditional printed material such as books and newspapers. Show all Serif Didone is a typeface classification characterized by slab-like serifs without brackets; vertical orientation of weight axes.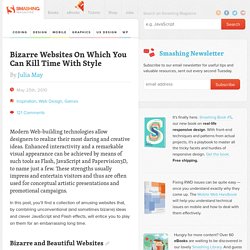 Advertisement Modern Web-building technologies allow designers to realize their most daring and creative ideas. Enhanced interactivity and a remarkable visual appearance can be achieved by means of such tools as Flash, JavaScript and Papervision3D, to name just a few. These strengths usually impress and entertain visitors and thus are often used for conceptual artistic presentations and promotional campaigns. In this post, you'll find a collection of amusing websites that, by combining unconventional (and sometimes bizarre) ideas and clever JavaScript and Flash effects, will entice you to play on them for an embarrassing long time. Bizarre and Beautiful Websites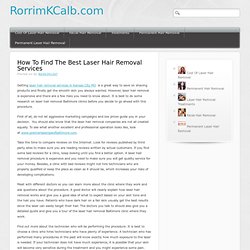 Getting laser hair removal services in Kansas City MO is a great way to save on shaving products and finally get the smooth skin you always wanted. However, laser hair removal is expensive and there are a few risks you need to know about. It is best to do some research on laser hair removal Baltimore clinics before you decide to go ahead with this procedure. First of all, do not let aggressive marketing campaigns and low prices guide you in your decision.
Robot For President YouTube - Hitler Banned From iSketch!Content Aware Image Resizing (found by J-Roen)SeaDragon @ TEDThe Bad Signage PoolDice StackingFantoche (2 times)RENT - online auditionsPolo without the horse3d motion portraitFruit VesselMonkey Loves PigeonJessica the Pet Hippo (found by Julia)Treadmill MadnessBending LightSleeping Concert In SpainPartial Face TransplantsCop riding Segway runs down suspectcolor matching coffee cupSão Paulo No Logosuper fun happy slide Daft HandsCrowd FarmzZzBabies Eating LemonsType the SkyScreaming BeansVisible Only Through a Digital CameraWalk it Out (found by Lauren)Inmate ThrillerThe Moment the Tallest Man Met the Shortest ManDavid Shrigley Music VideoBrain CloudPictures at Right Angles (found by Doodles)The New Internet HeroLaughing Yoga 2Jed MovieThe WindApneeTypography ToysLetter of the Day (found by Paul Drew)Origins of Punctuation Marks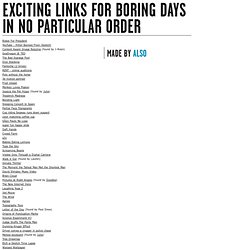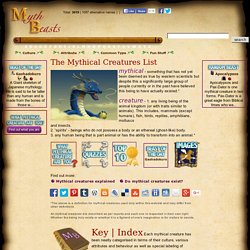 mythical - something that has not yet been deemed as true by western scientists but despite this a significantly large group of people currently or in the past have believed this being to have actually existed.* creature - 1. any living being of the animal kingdom (or with traits similar to animals). This includes, mammals (except humans), fish, birds, reptiles, amphibians, molluscsand insects. 2. 'spirits' - beings who do not possess a body or an ethereal (ghost-like) body. 3. any human being that is part animal or has the ability to transform into an animal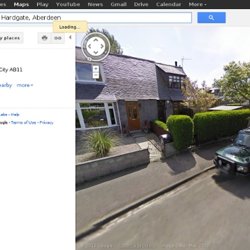 Screen reader users: click here for plain HTML +You Search
Hardgate, Aberdeen