General Blogs
Energy Outlook
Biobutanol (C 4 H 10 O) or butyl alcohol is a second generation biofuel that can be produced from biomass and can be used either as an industrial chemical or as a transportation fuel.
The Energy Blog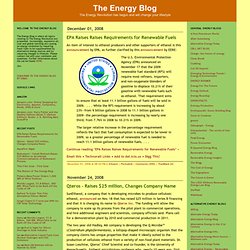 WattHead - Energy News and Commentary
After Gutenberg - Just another pretty face
Siberian permafrost thaw warning sparked by cave data The caves record changing conditions over hundreds of thousands of years Evidence from Siberian caves suggests that a global temperature rise of 1.5C could see permafrost thaw over a large area of Siberia. A study shows that more than a trillion tonnes of the greenhouse gases CO2 and methane could be released into the atmosphere as a result.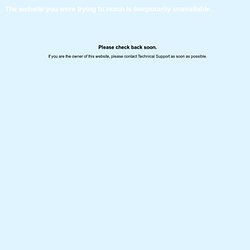 Clean Break
the Watt | Energy discussion for an efficient world
Energy and Environment
Breaking Business News, Headlines, Stories and Video
Bill Gross