General Blogs
Energy Outlook
TreeHugger
An energy policy, climate change, and alternative energy community
Biobutanol (C4H10O) or butyl alcohol is a second generation biofuel that can be produced from biomass and can be used either as an industrial chemical or as a transportation fuel.
The Energy Blog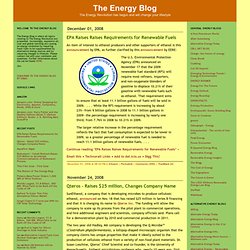 MetaEfficient | The Guide To Efficient Living
WattHead - Energy News and Commentary
Renewable Energy News & Cleantech News (#1 Source) — CleanTechnica
After Gutenberg - Just another pretty face
As reported in the NYTimes and numerous other sources yesterday, the concentration of carbon dioxide (CO2), the most important heat-trapping gas in the atmosphere, reached an average daily level of 400 parts per million (ppm). "The best available evidence suggests the amount of the gas in the air has not been this high for at least three million years, before humans evolved, and scientists believe the rise portends large changes in the climate and the level of the sea. " …. Virtually every automobile ride, every plane trip and, in most places, every flip of a light switch adds carbon dioxide to the air, and relatively little money is being spent to find and deploy alternative technologies.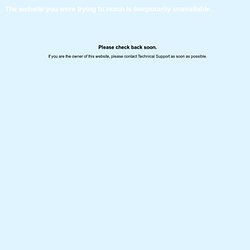 Clean Break
the Watt | Energy discussion for an efficient world
Energy and Environment
Breaking Business News, Headlines, Stories and Video