divers
Get flash to fully experience Pearltrees
Pub Areva par sudotone
Publié le 28 juin 2011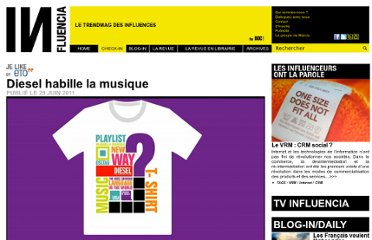 German researchers Fraunhofer SIT have demonstrated processes that enable a would-be attacker to compromise and reveal passwords stored in a locked iPhone in under six minutes, without having to crack the phone's passcode. The attack, brought to our attention by PC World , will be worrying to those who utilize a passcode lock to protect their iPhone devices, especially if a phone is stolen, as it can reveal passwords for corporate networks and other sensitive data. The attack requires possession of the iPhone and targets the handsets individual keychain, the iPhone's password storage platform.
Pour motiver ses salariés, la Société Générale leur propose d'exprimer leur humeur le matin en collant des smileys sur un tableau. Une méthode de management qui ne convainc pas tout le monde. C'est une des « innovations » concoctées par le cabinet de conseil McKinsey & Company qui a orchestré le cahier des charges du programme Team-Up concernant les 10 000 salariés des services centraux de la banque.
Par Hubert Guillaud le 16/02/11 | 6 commentaires | 3,936 lectures | Impression La gamification ( Wikipédia , que certains traduisent par "ludification"), c'est l'idée que les règles et techniques de jeux peuvent être transférées dans d'autres domaines, rappelle Nicolas Nova, l'un des organisateurs de la conférence Lift qui se tenait il y a peu à Genève.
I love the brand Petit Bateau .