The Digital Classroom
Edudemic often features posts providing a list of top resources for a particular category. Recently, the site gettingsmart.com posted the names of the LAUNCHedu finalists chosen by the SXSWedu® Conference, offering even more resources for the Edudemic staff to consider!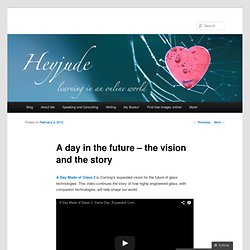 A Day Made of Glass 2 is Corning's expanded vision for the future of glass technologies.
A day in the future – the vision and the story |
Supplementing Textbooks with Student Constructed Knowledge Bases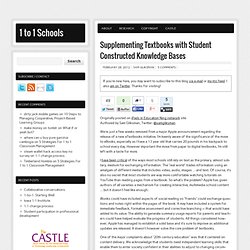 Orig­i­nally posted on iPads in Edu­ca­tion Ning net­work site Authored by Sam Gliksman, Twitter: @samgliksman We're just a few weeks removed from a major Apple announce­ment regard­ing the release of a new eText­books ini­tia­tive.
ANNOTEXTING - Amherst, NY
Cell Phones as Teaching Tools: 26 Places You'll Find Resources and Lesson Plans
A Media Specialist's Guide to the Internet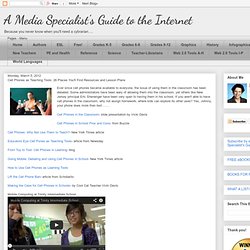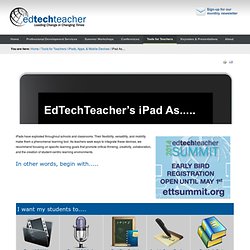 iPads have exploded throughout schools and classrooms. Their flexibility, versatility, and mobility make them a phenomenal learning tool. As teachers seek ways to integrate these devices, we recommend focusing on specific learning goals that promote critical-thinking, creativity, collaboration, and the creation of student-centric learning environments.
It's been a busy year.
Moving to a Networked School Community using ISTE Standards, Australian Curriculum and an Edublogs platform.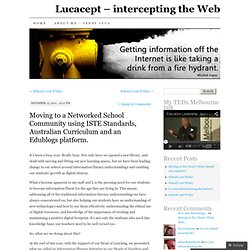 Move Over Three R's, Here Come the Three C's
0 Comments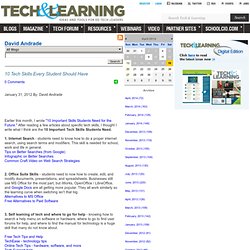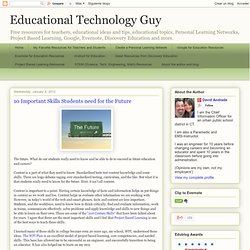 The future.
The Wordle of this list!