APPS
Get flash to fully experience Pearltrees
AtFAB Digitally Manufactured Furniture AtFAB is a series of furniture objects that can be cut by a CNC router, laser cutter or water jet from any off-the-shelf sheet material. We didn't design AtFAB as the most perfect furniture, but rather designed it to be perfect for the most. You can fabricate AtFAB locally at hackerspaces or DIY storefronts like TechShop or you can find an independent fabricator through online networks like 100kGarages.com to do the work for you.
Open Source Ecology is a network of farmers, engineers, and supporters building the Global Village Construction Set - a modular, DIY, low-cost, open source, high-performance platform that allows for the easy fabrication of the 50 different industrial machines that it takes to build a small, sustainable civilization with modern comforts. The aim of the GVCS is to lower the barriers to entry into farming, building, and manufacturing. Its a life-size lego set that can create entire economies, whether in rural Missouri, where the project was founded, or in the developing world. So Far we've prototyped 8 of the 50 Machines and we've been expanding rapidly. We are 100% crowd-funded.
NEW! freesteelpy is a binary python package that can be used in your own applications for slicing triangulated surfaces. Included is python source code that slices STL files, the same code that is compiled into the windows command line application. Slice is free to use and distribute in its binary form as a command-line utility.
Discover apps to take you from photos to modeling to making. Turn ordinary photos into extraordinary 3D models. Create and 3D print fantastic creatures and character models.
The following is a list of past technology previews. It appears in reverse chronilogical order. Scroll down the page to learn about technology previews that you can no longer find on the Autodesk Labs site. For each technology preview that has graduated , a link appears for where you can obtain the latest version of the technology. For technology previews that have been retired , no such link exists. It is possible that retired technology preveiws could reemerge in the future.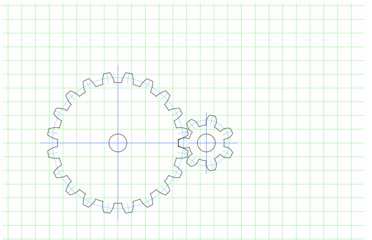 Download HPGL Some notes about gear design and this gear template generator This template generator is intended for generating paper templates for cutting low precision gears from plywood, phenolic, or other suitable materials with a band saw. This gear template generator generates shapes for involute spur gears. Involute spur gears have involute shaped teeth.
Register and download HSMXpress – the free, easy-to-use full featured CAM solution that allows all licensed users of SolidWorks 2010 or newer to create high quality toolpaths using the latest in 64-bit and multi-core technology. (32-bit version is also available.) HSMXpress requires SolidWorks 2010 or newer; and Microsoft® Windows XP®, Windows Vista®, Windows® 7 (General Release; 64-bit or 32-bit) Join everyone in the SolidWorks Community with SolidWorks 2010 or newer - download HSMXpress and begin to experience the benefits of a truly integrated CAM system for 2D and 2-1/2 D CNC programming and see how easy it is to create the programs that can turn your designs into real machined parts.