Traveling
Why, That\'s Delightful!
Vanishing Point: How to disappear in America without a trace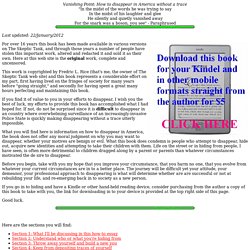 Where there's water, life is possible.
Participate in Creating a Better World, One Couch At A Time
WWOOF - World Wide Opportunities on Organic Farms
- Living Bueno - How to Live Anywhere in the World for Free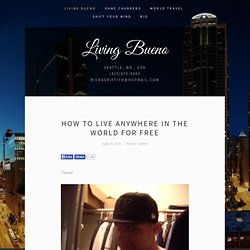 Skeptical Face Travel for free? This dudes crazy right? Today is part two of what I am calling the "Knowledgeable Nomads" series, in which I will be teaching my readers how they can travel the world while ballooning their savings accounts rather than draining them dry. In the first part of this series I discussed general topics such as how to figure out what you want, devising your own getaway plan, quitting your job, creating a mobile income and taking the leap. All of these topics will be expanded on in upcoming posts, however today I will be covering a more specific topic, instructing my fellow nomadic souls on how they to can travel the world for FREE.
How to See the World: Art of Travel; European and World Backpacking; On $25 a Day or Less
Fairytale Destinations
(Photo: Norman B.
How to Buy a Round-the-World Plane Ticket (That Kicks Ass)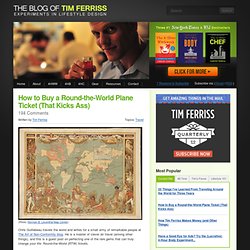 BUG - the Backpackers' Ultimate Guide with hostel reviews and budget travel destination guides