Interesantes
AR.Drone Go pro HD Mount, 10 second modification, Black, Etfett.net. AR Drone / GoPro DIY Aerial Video Mods - RC Quadcopter. The Big Picture. Many indigenous groups, including the Huni Kui, Ashaninka, and Madija, live in villages in the Brazilian rainforest near the border with Peru.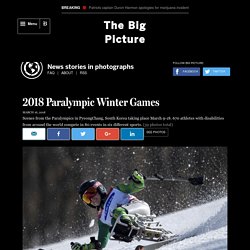 Over the past three years, the Ashaninka and Madija say that they have seen more and more incursions on their territory from uncontacted tribes, defined by Survival International as groups who have no peaceful contact with mainstream society. The "Bravos," or "Braves," as uncontacted Indians are called in the region, carry out raids on other villages, putting the communities along the Envira River on permanent alert. Leaders of the Ashaninka tribe have asked the government and NGOs for help in controlling what they consider an encroachment on their area by these uncontacted indigenous groups, stating that the movement of these other tribes is the result of pressure caused by illegal logging across the border in Peru. Viajes personalizados mallorca | mallorca personal tripper. Reservas online de alquiler de coches baratos. Verkami | Crowdfunding para amantes de la creación.
Tecnoempleo.com - Portal de Empleo Especializado en Informática Telecomunicaciones y Tecnologías. ADOPTAR UN CACHORRO DIFUSIONES SIN MEDIDA. Pisito en Madrid | Blog personal de David Alayón. Comunidad de geeks compulsivos y curiosos por naturaleza. Ubud Hanging Gardens Luxury Hotel & Spa Resort in Bali, Indonesia. La Comunidad de Red Karaoke: únete a +700,000 amantes del karaoke de todo el mundo. RedKaraoke Shamansita comentó en la grabación de Tony_Garza al estilo de Victor Yturbe Ahora es el turno de la chiquita!!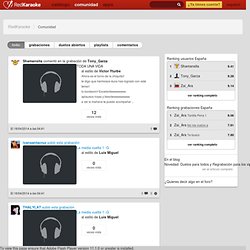 Te digo que hermosos duos has logrado con este tema!! Lo bordaron!!
---