Happiness
I normally don't read mass emails but a good friend of mine sent this to me this morning and I couldn't resist reading the 25 Life Saving Tips Every Woman Should Know. I probably have mastered about 3 of these but now I have a good starting point of what I should learn. I'm not sure that you all will agree with these but I felt that as a member of Girls Guide To I should share this list with you. (And this ecard made me crack up too!) 1.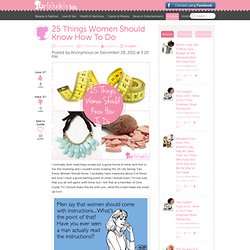 Dec 27, 2010 When you have major changes going on in your life, or you're just frustrated about where you are, it's easy to get trapped in a cycle of depression, bad moods and frustration. I know, I've been there … and when I'm not careful, I still get there more than I want to. But when I've had a particularly hard time, I hit these moments where I'm in a foul mood, or I'm just feeling paralyzed, and I'm just stuck. Sometimes I just stew in that and stay there, but sometimes I actually get intelligent and pull my way out of it.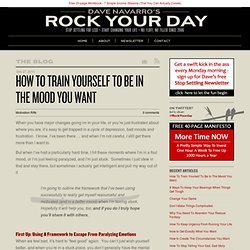 Email A good life is when you assume nothing, do more, need less, smile often and realize how fortunate you are right now. It's about the simple pleasures that make you happy, the compassionate deeds you perform, the personal goals you strive to achieve, the relationships you nurture and the legacy you leave behind. So starting today, choose to take control.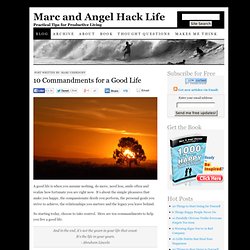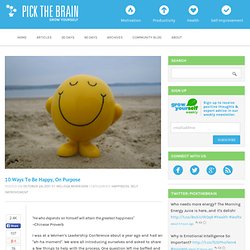 "He who depends on himself will attain the greatest happiness" ~Chinese Proverb I was at a Women's Leadership Conference about a year ago and had an "ah-ha moment". We were all introducing ourselves and asked to share a few things to help with the process.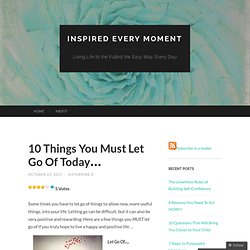 10 Things You Must Let Go Of Today… « Inspired Every Moment
i 2 Votes Some times you have to let go of things to allow new, more useful things, into your life.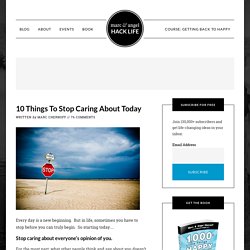 Email Every day is a new beginning. But in life, sometimes you have to stop before you can truly begin.
10 Steps to Mastering the Art of Joyful Living | A Flourishing Life
Okay so we know that waking up and doing things in the morning is the best way to achieve our goals in life. We can exercise, study, work, meditate, etc. much better than other times in the day. However, most of us feel pretty crap in the morning . So what can we do about it?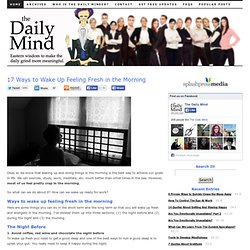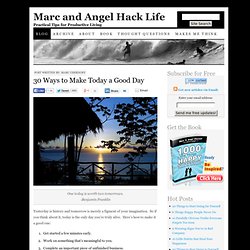 post written by: Marc Email One today is worth two tomorrows. -Benjamin Franklin Yesterday is history and tomorrow is merely a figment of your imagination. So if you think about it, today is the only day you're truly alive.
Lasting Happiness Found With Hallucinogen Use?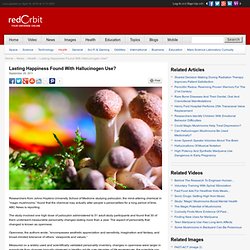 September 29, 2011 Researchers from Johns Hopkins University School of Medicine studying psilocybin, the mind-altering chemical in "magic mushrooms," found that the chemical may actually alter people's personalities for a long period of time, ABC News is reporting. The study involved one high dose of psilocybin administered to 51 adult study participants and found that 30 of them underwent measurable personality changes lasting more than a year. The aspect of personality that changed is known as openness. Openness, the authors wrote, "encompasses aesthetic appreciation and sensitivity, imagination and fantasy, and broad-minded tolerance of others' viewpoints and values." Measured on a widely used and scientifically validated personality inventory, changes in openness were larger in magnitude than changes typically observed in healthy adults over decades of life experiences, the scientists say.
Bite of SoulPancake: Start a Gratitude Journal