Consciousness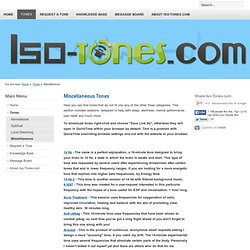 Here you can find tones that do not fit into any of the other three categories. This section includes sessions designed to help with sleep, alertness, mental performance, pain relief and much more. To download tones right-click and choose "Save Link As", otherwise they will open in QuickTime within your browser by default. This is a problem with QuickTime overriding browser settings and not with the website or your browser. 14 Hz - The name is a perfect explanation, a 10-minute tone designed to bring your brain to 14 Hz, a state in which the brain is awake and alert. This type of tone was requested by several users after experiencing drowsiness after certain tones that end in lower frequency ranges.
The Secret Check - Print It Now
Out of body experiences (OBEs or OOBEs) involve the vivid sensation of moving outside your physical body and sometimes traveling far beyond it. OBEs are most likely to occur when you are asleep, meditating or practicing wake-induced lucid dream exercises. Indeed, many dream explorers agree that out-of-body phenomena are extensions of the lucid dream experience. Around 1 in 10 people have experienced an OBE at some time in their lives - and some people have them frequently. There are many ways to induce an OBE and we'll look at a practical technique for doing so at the end of this article.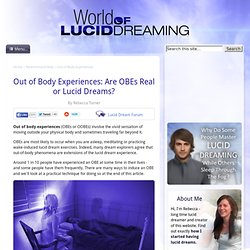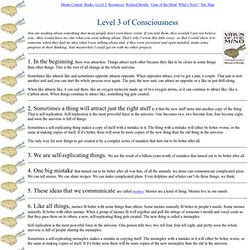 Meme Central Books Level 3 Resources Richard Brodie Virus of the Mind What's New? Site Map Level 3 of Consciousness You are reading about something that most people don't even know exists. If you told them, they wouldn't just not believe you—they would have no clue what you were talking about.
Last updated on August 12, 2011 at 12:00 am EDT by in5d Alternative News * Visit in5D Connection where you can find your soul mate or join one of our amazing groups. EVERYONE is welcome! 1.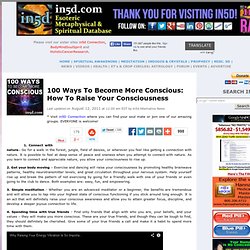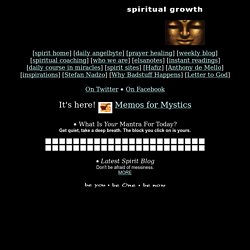 [spirit home] [daily angelbyte] [prayer healing] [weekly blog] [spiritual coaching] [who we are] [elsanotes] [instant readings] [daily course in miracles] [spirit sites] [Hafiz] [Anthony de Mello] [inspirations] [Stefan Nadzo] [Why Badstuff Happens] [Letter to God] On Twitter On Facebook Nothing you can do can change Eternal Love. What Is Your Mantra For Today? Get quiet, take a deep breath.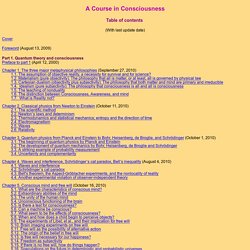 (With last update date) Cover Foreword (August 13, 2009)