Photogalerytree
Simon Tong Photography. Landscape and Travel Photo Gallery | Jay Patel Photography. Top 10 Pinterest Pins This Week. These are 10 whimsical Pinterest pins you'll definitely want to repin for yourself.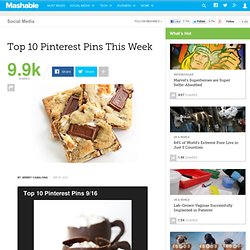 This week, we've selected our favorites pins from categories across Pinterest — including recipes to delight your sweet tooth, such as a cup literally made out of chocolate. For our top 10 pins, we keep a close eye on our Pinterest feed to bring you the pins that stood out to us. Pinterest is a huge network filled with endless amounts of imagery — hopefully our top 10 will turn you on to some of our favorite pinners. Untitled. Storm Clouds Pictures. Travel Photos From TrekEarth. Since 1999 home of design culture, leading independent publication for design, architecture, art, photography and graphics.
A Colorful Garden of Benevolence. Beautiful Photos by Rosie Hardy. Have you ever thought of creating your own responsive website?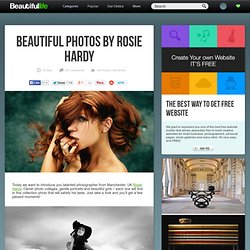 It could be your own personal webpage or your blog or even a site for your business? How about to create a website by yourself using one of today's most advanced website builder? Feel free to use the best website builder with wide opportunities allowing to create beautiful websites of different topics in minutes. Adding Color To The Most Iconic Photos In History. One big photo » 4/75 » a picture is worth a thousand words. Random photo Submit your photo Stumble Thru x-ray of a stingray.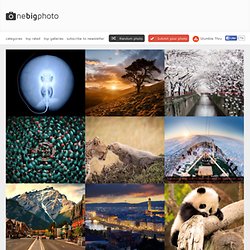 Lemon minimalist - timelinecoverbanner.com. Ned Hardy. Plitvice, a watery paradise in Croatia. In recent years, Croatia has changed from a relative unknown to one of the trendiest destinations in Europe.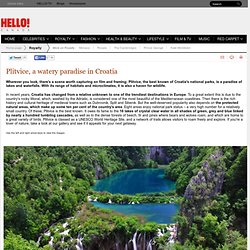 To a great extent this is due to the country's rocky littoral, which, washed by the Adriatic, is considered one of the most beautiful of the Mediterranean coastlines. Then there is the rich history and cultural heritage of medieval towns such as Dubrovnik, Split and Sibenik. But the well-deserved popularity also depends on the protected natural areas, which make up some ten per cent of the country's area. Eight areas enjoy national park status – a very high number for a relatively small country.
Fabulous Nature Pictures, Nature Photos and Nature Wallpapers. 2morrow Life's Engagement and Entertainment Projects. The Fabulous Web. Beautiful Restaurants Around the World. Time for Spring. Community Photography Gallery. Photos Community Come on in!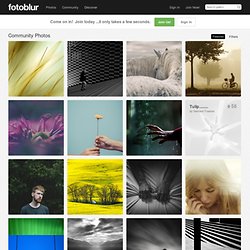 Join today ...it only takes a few seconds.Join Us! Sign In Featured. Mcneese fitzgerald photography / oklahoma city / oklahoma / commercial photography / advertising / photography / david mcneese. WEDDING PHOTOGRAPHY BLOG | Dreamtime Images » Ideas, pictures, tips, advice, photos. Here are some favorites from Kelly and Jason's wedding on Passion Island, a tiny private island off the coast of Cozumel.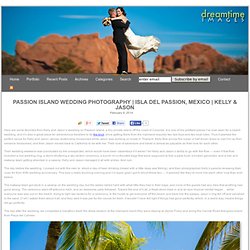 It is one of the prettiest places I've ever seen for a beach wedding, and it's also a great place for adventurous travelers to tie the knot, since getting there from the mainland requires two taxi trips and two boat rides. Thus it seemed the perfect venue for Kelly and Jason, whose relationship blossomed while Jason was working on boats in Thailand. Kelly flew across the ocean a half dozen times to visit him as their romance blossomed, and then Jason moved back to California to be with her. Their love of adventure and travel is almost as palpable as their love for each other. iStock Photo: Royalty Free Stock Photography, Vector Art Images, Music & Video Stock Footage.
265202e154f050ca102f5e0898574b85-d4gdepf.jpg (JPEG Image, 1200 × 570 pixels) - Ölçek: %90. Photo Awards 2011. Popular Photography Magazine | Digital Camera Reviews, Photography Tips, Buying Guide. Marc Pagani Photography, specializing in adventure travel photography, portrait and headshot photography, mountaineering photography, and live music photography. Beauty in Everything - Photography. Image Science by DxO Labs. The Photo Argus - A Photography Resource Blog. Portraits of Dogs as They Shake Off Water. Welcome to Flickr - Photo Sharing.
In Pursuit of the Sublime. Simon Tong Photography. Popular Photos. Stock Photography, Royalty-Free Photos, Video Footage & Music |Getty Images. 25 Mind-Blowing Aerial Photographs Around the World. Rano Kau volcano in Rapa Nui National Park, Easter Island, Chile – Photograph by YANN ARTHUS BERTRAND For me, the allure of aerial photography is the unique perspective it gives.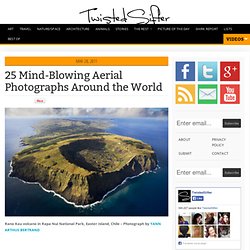 The world feels so different when viewed from above.
---