Good Stuff for Dinner
I found this recipe at Life as a Lofthouse and couldn't wait to try it.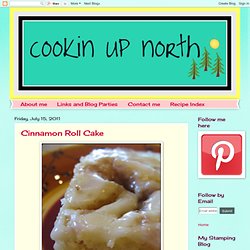 Baked Beef and Bean Chimichangas Recipe from Pillsbury
Grands!® Easy Taco Melts Recipe from Pillsbury
The Crockin' Girls
1 cucumber, peeled and chopped 1 onion, chopped (less if desired) 1 carrot, chopped 1 (6 oz.) pkg. lime Jello 1 c. boiling water 1 1/2 lbs. cottage cheese 1/2 c. mayonnaise 1 tbsp. lemon juice Chop vegetables in food processor.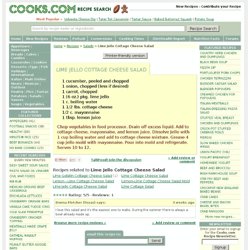 Lime Jello Cottage Cheese Salad
Classic Banana Cream Pie From Your Rectory
1 (9 inch) baked and cooled pie crust 1 2/3 c. water 3 egg yolk, beaten 2 tbsp. butter Lemon juice from concentrate 3 tbsp. cornstarch 1 (14 oz.) can Eagle Brand sweetened condensed milk 3 med. bananas Whipped cream or Cool Whip In heavy saucepan, dissolve cornstarch in water; stir in milk and egg yolks and stir until thickened and bubbly. Remove from heat; add butter and vanilla and cool slightly.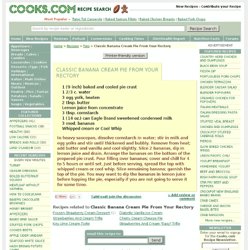 Three Many Cooks
Serves up to 12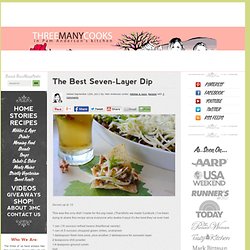 The Best Seven-Layer Dip
Last week, I whipped up three yummy soups, all perfect for Halloween night and all guaranteed to:
Corn & Cheese Chowder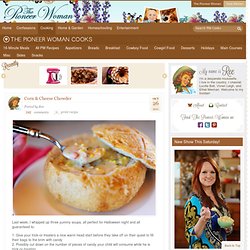 Food Network Alton Brown Guy Fieri Trisha Yearwood Nancy Fuller Robert Irvine Rachael Ray Ina Garten Chefs A-Z
Paula Deen Recipes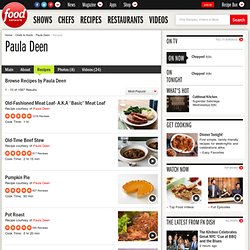 Spanish Flan
Snickerdoodle Cheesecake Bites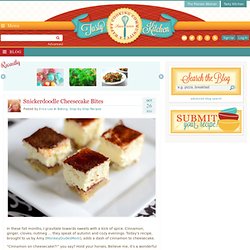 In these fall months, I gravitate towards sweets with a kick of spice. Cinnamon, ginger, cloves, nutmeg … they speak of autumn and cozy evenings. Today's recipe, brought to us by Amy (MonkeyDudesMom), adds a dash of cinnamon to cheesecake.