Health
May 18 marks World AIDS Vaccine Day , also known as HIV Vaccine Awareness Day.
InTech Open Access Publisher - Open Science Open Minds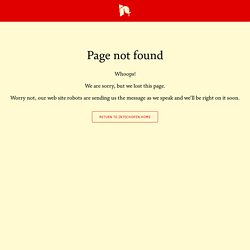 Laju Jemari...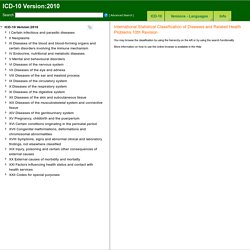 Advanced search lets you search selected properties of the classification.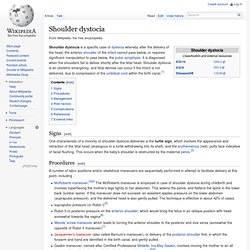 Shoulder dystocia
Shoulder dystocia is a specific case of dystocia whereby after the delivery of the head, the anterior shoulder of the infant cannot pass below the pubic symphysis , or requires significant manipulation to pass below the pubic symphysis . It is diagnosed when the shoulders fail to deliver shortly after the fetal head.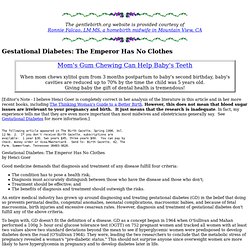 The gentlebirth.org website is provided courtesy of Ronnie Falcao, LM MS, a homebirth midwife in Mountain View, CA
Gestational Diabetes: The Emperor Has No Clothes - FROM RONNIE Falcão's MIDWIFE ARCHIVES
ResepJamu-Indonesia | Kumpulan Resep Jamu Asli Indonesia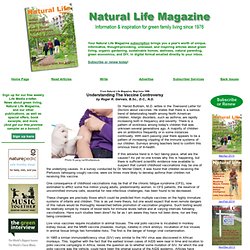 From Natural Life Magazine, May/June 1996 Understanding The Vaccine Controversy by Roger R. Gervais, B.Sc., D.C., N.D. Dr.
Childhood Vaccines - Natural Life Magazine - green family living
James Gillray , The Cow-Pock—or—the Wonderful Effects of the New Inoculation!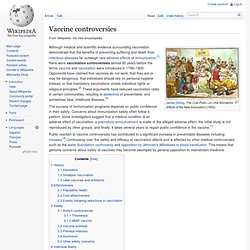 Vaccine controversies
Women in Biomedical Careers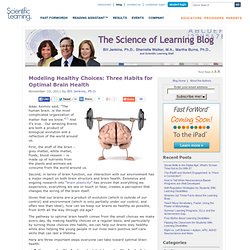 November 10, 2011 by Bill Jenkins, Ph.D
Three Habits for Optimal Brain Health | The Science of Learning Blog