Teaching media
Evo-Ed: Case Studies for Effective Evolution Education
WebHome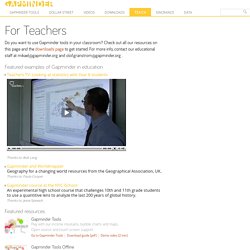 Do you want to use Gapminder tools in your classroom?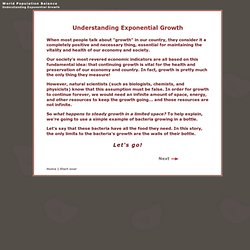 Understanding Exponential Growth Tutorial and Exercise - World Population Balance
When most people talk about "growth" in our country, they consider it a completely positive and necessary thing, essential for maintaining the vitality and health of our economy and society. Our society's most revered economic indicators are all based on this fundamental idea: that continuing growth is vital for the health and preservation of our economy and country. In fact, growth is pretty much the only thing they measure!
ncep.amnh.org
EcoLabs