Pictures
Programmer - its working but i have no idea why. And the angel said to him, Stop hitting yourself! Robin Kaplan's Geek Art. By Jamie Frevele | 1:14 pm, August 19th, 2011 Children's book illustrator Robin Kaplan features her collection of geek art on her own site as well as Etsy, where you can buy prints.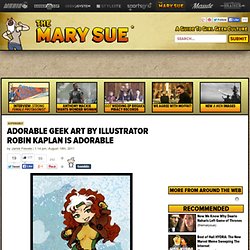 Kaplan, who also goes by the alias The Gorgonist (Gorgon + Artist), is also the self-published author of The Last Keyhole. Her work is like kickass geek icons meet Precious Moments characters, who are then converted into kickass geek icons. Blog Archive » Low budget X-MEN. Insanity puppy - previous owner hit me with a newspaper o.. One Love. "There's nothing about this that isn't completely... The 13 Most Menacing Threats Of "SOON": Pics, Videos, Links, News.
Expectations vs. Reality (16 Pics) | 10 Best Ad Campaigns "Life's too short for the wrong job"
Strips. Teddy-Roosevelt-Shooting-Bigfoot.jpg (JPEG Image, 1107x653 pixels) I-cant-explain-why.gif (GIF Image, 650x503 pixels) 98.jpg (JPEG Image, 530x700 pixels) - Scaled (87%) Sean-connery-moustache-you-a-question.jpg (JPEG Image, 627x848 pixels) 636x460design_01.jpg (JPEG Image, 636x460 pixels)
Funny-emma-watson-vs-kristen-stewart.jpg (JPEG Image, 500x694 pixels) How-women-and-men-see-colors.jpg (JPEG Image, 500x526 pixels)
---