Science, Math and Technology
Technology. Chronology of Events in Science, Mathematics, and Technology. SpaceCollective. "We talk far too much.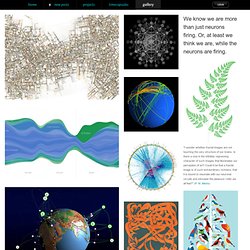 We should talk less and draw more. I personally should like to renounce speech altogether and, like organic Nature, communicate everything I have to say in sketches. That fig tree, this little snake, the cocoon on my window sill quietly awaiting its future – all these are momentous signatures." A person able to decipher their meaning properly would soon be able to dispense with the written or the spoken word altogether. What the hell were we thinking? Sixty Symbols - Physics and Astronomy videos.
Math
Chemistry. Physics. Biology.
---