Intersting articles
Swollen SUPER-GIGANTO PLANET sighted in Andromeda
A gigantic super-planet has been snapped by astroboffins orbiting the massive star Kappa Andromedae. The super-Jupiter dwarfs any of the planets found in the Solar System, with a mass at least 13 times that of Jupiter and an orbit that is larger than Neptune's. Its host star - Kappa Andromedae - is 2.5 times the size of our Sun, which makes it the highest mass star to ever host a directly observed planet. The star is so huge, it can be seen with the naked eye in the constellation Andromeda, even though it's 170 light years away. "Our team identified a faint object located very close to Kappa Andromedae in January that looks much like other young, massive directly imaged planets but does not look like a star," said Thayne Currie of the University of Toronto, a co-author of the study.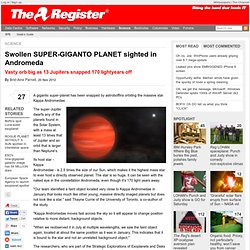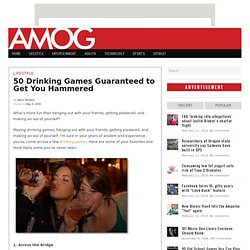 What's more fun than hanging out with your friends, getting plastered, and making an ass of yourself? Playing drinking games , hanging out with your friends, getting plastered, and making an ass of yourself. I'm sure in your years of wisdom and experience, you've come across a few drinking games.
By: Ladan Lashkari A group of professional people posed this question to a group of 4 to 8 year-olds: "What does love mean?"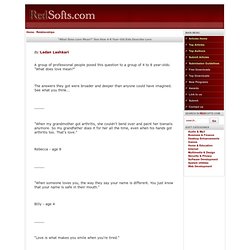 House Hacker :: Stuff for Home - StumbleUpon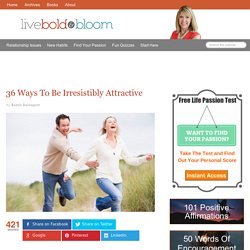 Did you land here from StumbleUpon? If so, welcome! Please download my welcome gift to you, a free copy of The Bold Living Starter Kit. "The secret of attraction is to love yourself.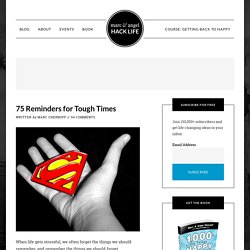 post written by: Marc Email When life gets stressful, we often forget the things we should remember, and remember the things we should forget.
First, let me explain…..My grandma sent these to me, and thought they were too good, not to share!!