Food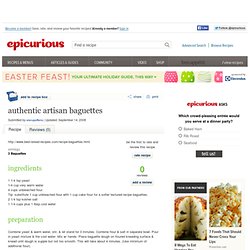 http://www.best-bread-recipes.com/recipe-baguettes.html servings: 3 Baguettes Ingredients
Authentic Artisan Baguettes Recipe at Epicurious
Jalapeno Cheddar Cornbread Recipe : Ina Garten
Ingredients 3 cups all-purpose flour 1 cup yellow cornmeal 1/4 cup sugar 2 tablespoons baking powder 2 teaspoons kosher salt 2 cups milk 3 extra-large eggs, lightly beaten 1/2 pound (2 sticks) unsalted butter, melted, plus extra to grease the pan 8 ounces aged extra-sharp Cheddar, grated, divided 1/3 cup chopped scallions, white and green parts, plus extra for garnish, 3 scallions 3 tablespoons seeded and minced fresh jalapeno peppers Directions Combine the flour, cornmeal, sugar, baking powder, and salt in a large bowl. In a separate bowl, combine the milk, eggs, and butter.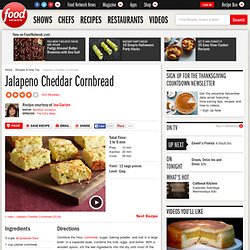 Ready To Cook Duck Products from Maple Leaf Farms
ChilePlants.com Home Page
Hot Sauce, BBQ Sauce & Extracts - Mild to Wild® Pepper & Herb Co.
Pain de Campagne - Country French Bread Recipe