Cooking
Karen Knowler - The Raw Food Coach
Casa di Moka - Gourmet European Stovetop Espresso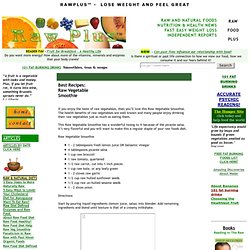 If you enjoy the taste of raw vegetables, then you'll love this Raw Vegetable Smoothie.
Raw Vegetable Smoothie
Andhra Recipes - Gayatri Vantillu (Gayatrivantillu - Andhra Telu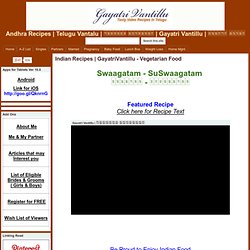 I am hosting Video Recipes which I normally prepare in my "VANTILLU" (Kitchen).
If you've eaten my Besan Chilla, an eggless, protein-rich "omelet" from northwest India, you will love my Sprouted Moong Chilla, an even more nutritious version made with-- you guessed it-- sprouted mung (or, as we Indians pronounce it, moong) beans. Sprouting beans, if you've never done it before, can be an intimidating idea. You are probably throwing up your hands now and going, heck, I barely have the time to open a can of beans, leave alone sprout some. But here's something to consider: contrary to what you may have believed, sprouting doesn't take a lot of your time. I mean, yes, it takes time, but not dedicated time.
Holy Cow! Vegan Recipes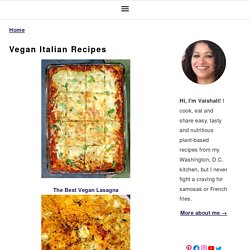 Whew! You know how they say that when it rains, it pours. Well, like all cliches, this one's absolutely true.
Italian | Holy Cow!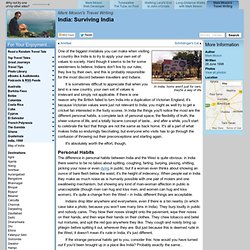 One of the biggest mistakes you can make when visiting a country like India is to try to apply your own set of values to society. Hard though it seems to be for some westerners to believe, Indians don't live by our rules, they live by their own, and this is probably responsible for the most discord between travellers and Indians.
Surviving India - India - Mark Moxon's Travel Writing
He Cooks, She Cooks
The Almost Original Branston Pickle Recipe! - 246675 - Recipezaa