Cooking
smitten kitchen
Modernist Cuisine: The Art and Science of Cooking
Karen Knowler - The Raw Food Coach
Casa di Moka - Gourmet European Stovetop Espresso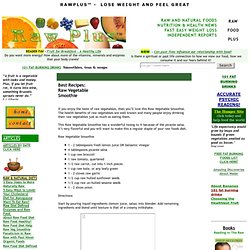 If you enjoy the taste of raw vegetables, then you'll love this Raw Vegetable Smoothie.
Raw Vegetable Smoothie
Andhra Recipes - Gayatri Vantillu (Gayatrivantillu - Andhra Telu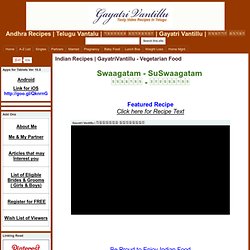 Swaagatam - SuSwaagatam
Holy Cow! Vegan Recipes
Italian | Holy Cow!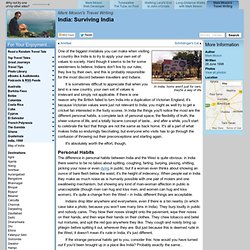 One of the biggest mistakes you can make when visiting a country like India is to try to apply your own set of values to society. Hard though it seems to be for some westerners to believe, Indians don't live by our rules, they live by their own, and this is probably responsible for the most discord between travellers and Indians.
Surviving India - India - Mark Moxon's Travel Writing
smitten kitchen
He Cooks, She Cooks
The Almost Original Branston Pickle Recipe! - 246675 - Recipezaa