Inspiring things
This past October, Dear Photograph and About Time had a contest to give away a trip to anywhere in the world for people who sent in a Dear Photograph related to love or their family. Once our winner Jennifer found out she won she told me in an email it was the best day of her life because a day before she found out the adoption papers for their new child went through. Jennifer just sent me an email linked to a blog post to their trip they went on to Turks & Caicos in March. Looks like they made a few new memories and an unforgettable trip of a lifetime. Not only has Dear Photograph given me so many amazing opportunities, it's given me a different outlook on life.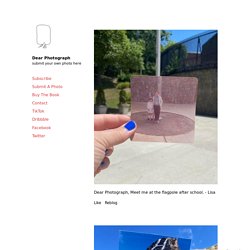 19 November En ny runde med Nattens helter? Avskjed på grått papir Nattens helter 2013 var linet opp til å starte i mai 2013 med rekruttering av seks nye bloggere.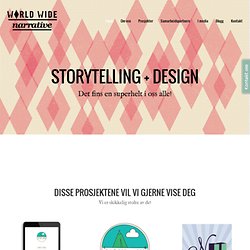 World Wide Narrative | Home
About
Op-Ed Contributor - A Dictionary of the Near Future
We love stop-motion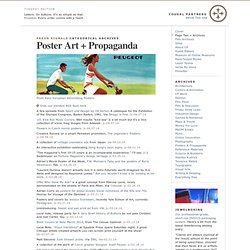 Poster Art + Propaganda From Rare European Advertising Posters. Grab our blended RSS feed here.
Partners
Ghost in the Machine - a set on Flickr
Face your pockets!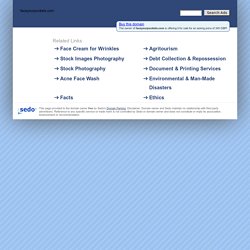 Russian version / English version Things that are living in the pockets of your bag, jeans or jacket: travel and pay checks, old cigarette pack that just looks interesting, sugar lumps and all the stuff that has found home in your pockets. They are all the treasures our project is looking for!
Underwater Base Jump
VINTAGE FANZINES - a set on Flickr
a project to transform London's Bus journeys | Bus-Tops