Recipes
Step 1 Preheat oven to 200°C/180°C fan-forced. Pat apple dry with paper towel. Cut into 1cm cubes. Combine apple, cinnamon and sugar in a bowl. Using a 9cm round cutter, cut 25 rounds from pastry sheets.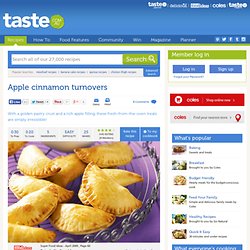 Apple Cinnamon Turnovers Recipe
Grilled Apple And Cinnamon Skewers Recipe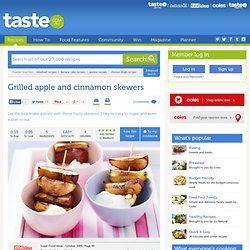 Step 1 Thread red and green apple wedges alternately onto skewers. Place on a baking tray lined with foil. Brush skewers lightly with water. Step 2 Preheat grill on medium-high. Combine sugar and cinnamon in a bowl. Sprinkle over skewers.
Potato Wedges Recipe
Banana Bread Recipe
Multigrain Chips Recipe
Step 1 Preheat oven to 200°C/180°C fan-forced. Spray 1 side of each wrap with oil. Sprinkle each with herbs.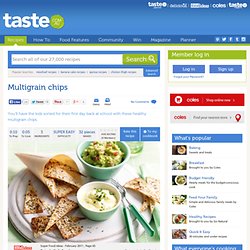 The original inspiration for this came from an amazing blog. You can find it here This is how you do it. 1. Make your cupcake batter. You can use any light coloured sponge recipe, although you should make sure it is a moist recipe and not too dry.

HOW TO: Bake a heart into your cupcake… | Made with Love
Peeeeee-yew! I'm done with the stinky stench of microwave popcorn. Actually, I haven't popped a single bag of that toxic smelling stuff in years since I hate the thought of being swindled by a stank bag of greasy kernels. That's right people, I'm calling foul on microwave popcorn since it's a reeking wallet rip off. Doing the mathy math, microwave popcorn costs around $22.65 for 12 boxes with 3 packets per box (source Amazon) — that's an eye-popping $3.53 per pound! Sure, you may think you're paying all that delicious cash for a magic metal-lined bag that pops better kernels and cooks your corn more evenly.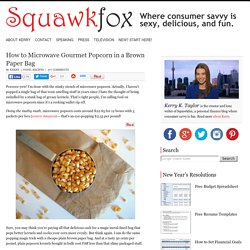 Cinnamon apple chips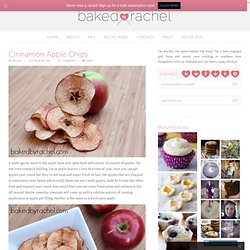 Cinnamon Apple Chips A week ago we went to the apple farm and came back with nearly 20 pounds of apples. I'm not even remotely kidding. I'm in apple heaven. I love this time of year. Sure you can get apples year round but they're not local and super fresh.
Havarti Mac n Cheese I've been in a baking and cooking funk lately for one reason or another. It happens to the best of us. I truly wanted to get into the kitchen and make something new and fun to share but couldn't bring myself to do so. I'm trying. So please be patient with me while I try to get back on track.
Havarti Mac n Cheese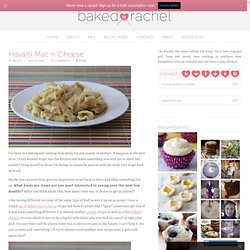 Garlic Knots Being January, most people really don't want to hear about or see sweets. As much as I'm protesting making and sharing healthier dishes, I will at least hold off on making and sharing any desserts for a while. Well, maybe just this week.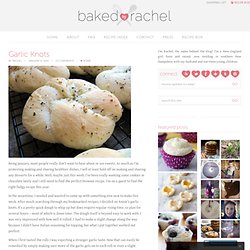 Garlic Knots
bakedbyrachel | foodgawker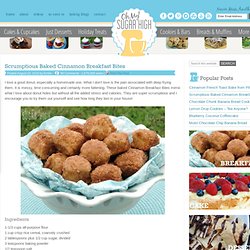 I love a good donut, especially a homemade one. What I don't love is the pain associated with deep frying them. It is messy, time consuming and certainly more fattening. These baked Cinnamon Breakfast Bites mimic what I love about donut holes but without all the added stress and calories. They are super scrumptious and I encourage you to try them out yourself and see how long they last in your house! Ingredients
I'm sorry. I know it's Monday morning and you probably came here for some pretty pictures of food that you could glance at, and then move on with your day… and here I go thrusting warm, soft cinnamon sugar bread in your face. It's not fair.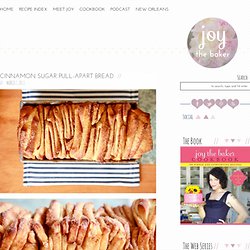 Have you ever been to Provence? I have never been to France but if I have the chance to go, Provence will be one of the areas I want to visit! This region of southern France stretches from the Mediterranean to the hills of Haute Provence, and from the Rhone River valley to the Italian Alps. It was the site of the first Roman colony beyond Italy and today it's known for fragrant lavender fields, beautiful beaches like Cannes, Saint-Tropez, and Nice, quaint small villages, and fine wines and food. The cuisine of this area includes lots of fresh fruits and vegetables, seafood, extra virgin olive oil, and nuts–basically the core of the healthy Mediterranean diet. I learned these things and more about Provence as I was looking through my review copy of Provence Food and Wine: The Art of Living, by François Millo and Viktorija Todorovska.
Homemade Soft Pretzel Bites On Fridays, I teach cooking classes to two kids in our neighborhood. They are pretty knowledgeable-so my job is easy:) I think it is fantastic that they want to learn how to cook at such a young age-they are in the 3rd and 4th grade. Since we don't have any kiddos yet, I am glad I get to work with these kids.