Haskell
It's a standing joke in the Haskell community that every Haskell programmer, as part of his or her learning process, will eventually write one or more monad tutorials.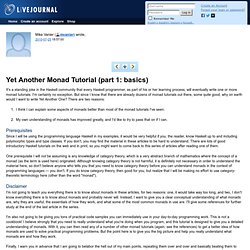 Mike's World-O-Programming - Yet Another Monad Tutorial (part 1: basics)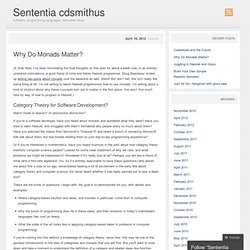 Why Do Monads Matter? « Sententia cdsmithus
(A Side Note: I've been formulating the final thoughts on this post for about a week now. In an entirely unrelated coincidence, a good friend of mine and fellow Haskell programmer, Doug Beardsley, ended up writing two posts about monads over the weekend as well. Weird!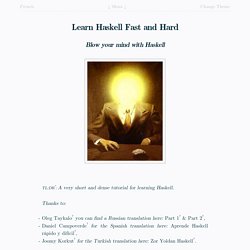 tl;dr: A very short and dense tutorial for learning Haskell.
haskell - A monad is just a monoid in the category of endofunctors, what's the problem
Chapter 2. Types and Functions
Chapter 2.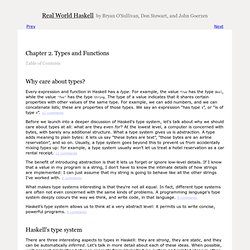 Category Theory
What's the Difference?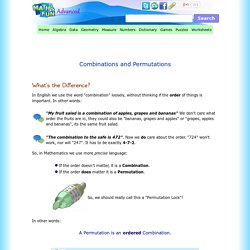 Haskell/Category theory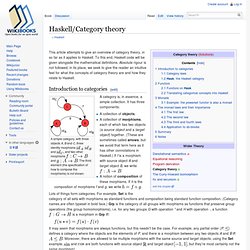 This article attempts to give an overview of category theory, in so far as it applies to Haskell.
Parsec
This article is a stub.